Compass, formally Child and Family Centre (CFC) provides mental health and developmental services to youth, children, and their families throughout Northeastern Ontario. We underwent a full rebrand process to create a new brand that accurately represents their business purpose, mission, vision, and values.

Brand Status
Before we undertook the rebrand it was important to understand why the rebrand was necessary. There were a few key elements that conflicted with the existing Child and Family Centre Brand.
The Ministry of Education rebranded the Best Start Hubs to EarlyON Child and Family Centres.
The name is literal and not inclusive. The name "Child and Family" leans towards a traditional family structure (mother, father, child), and does not represent youth.
Child and Family Centre is well-known within its stakeholder community, but not well-known within the broader community.
With these elements in mind, it was clear that a full rebrand was required.

Community Branding
It was vital to ensure that the new brand was a representation of the business purpose, mission, vision, and values. To do this, Fuel Media enlisted the opinion of stakeholders and their target audience through focus groups. A total of 14 focus groups were conducted in French and English with youth, parents and caregivers, community partners, staff, and stakeholders.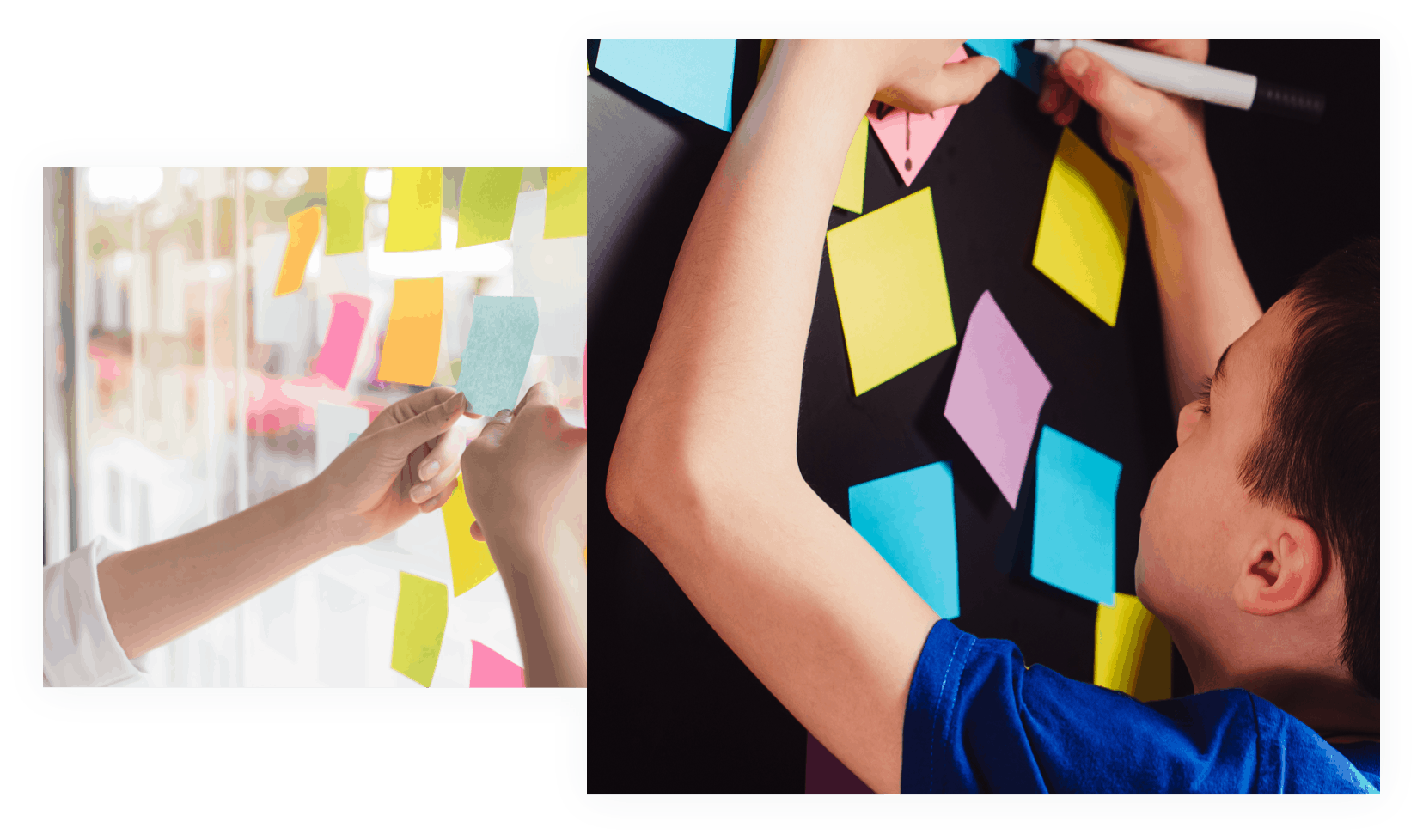 Brand Rationale
The focus groups provided invaluable insight into the direction of the new brand. We discovered that the new brand should be simple, but reflect all aspects of the business. It should represent the support and guidance received from the staff through programs and services. The youth, arguably, the most important target audience were adamant that the new brand should be professional, but still approachable. They wanted it to be bright, without feeling childish. The spaces should deliver a sense of relaxation and not feel too clinical
Creating a Business Name
When developing new business names there are two options, literal and aspirational names. Literal names explain exactly what the business is in the name, this creates limits around what the brand can be. Aspirational names are based on a mental icon that isn't immediately easy to associate with what the brand is. Based on focus group feedback we opted for an aspirational name. This allows the name to be what people make of it, it will take a joint effort to define it, and make it fit to who they are. It also doesn't limit organizational growth. Welcome to Compass
Compass is simple and incorporates different aspects of the organization. A compass represents the guidance people receive when they access their programs and services. However, it doesn't limit them to one path, it leaves it open for the individual to follow their own directions.
The logo is simple and bright, but not too childish, it feels approachable and welcoming.