Cambrian Insurance is a well-established insurance broker with office locations in 15 communities across Ontario. In the competitive online advertising landscape of insurance, they were looking for a way to stay top of mind (and top of Google) in the communities they serve without a wasteful blanket advertising spend. We worked with them to develop a local SEO content strategy to position them at the top of Google results across those 15 communities for a variety of insurance types.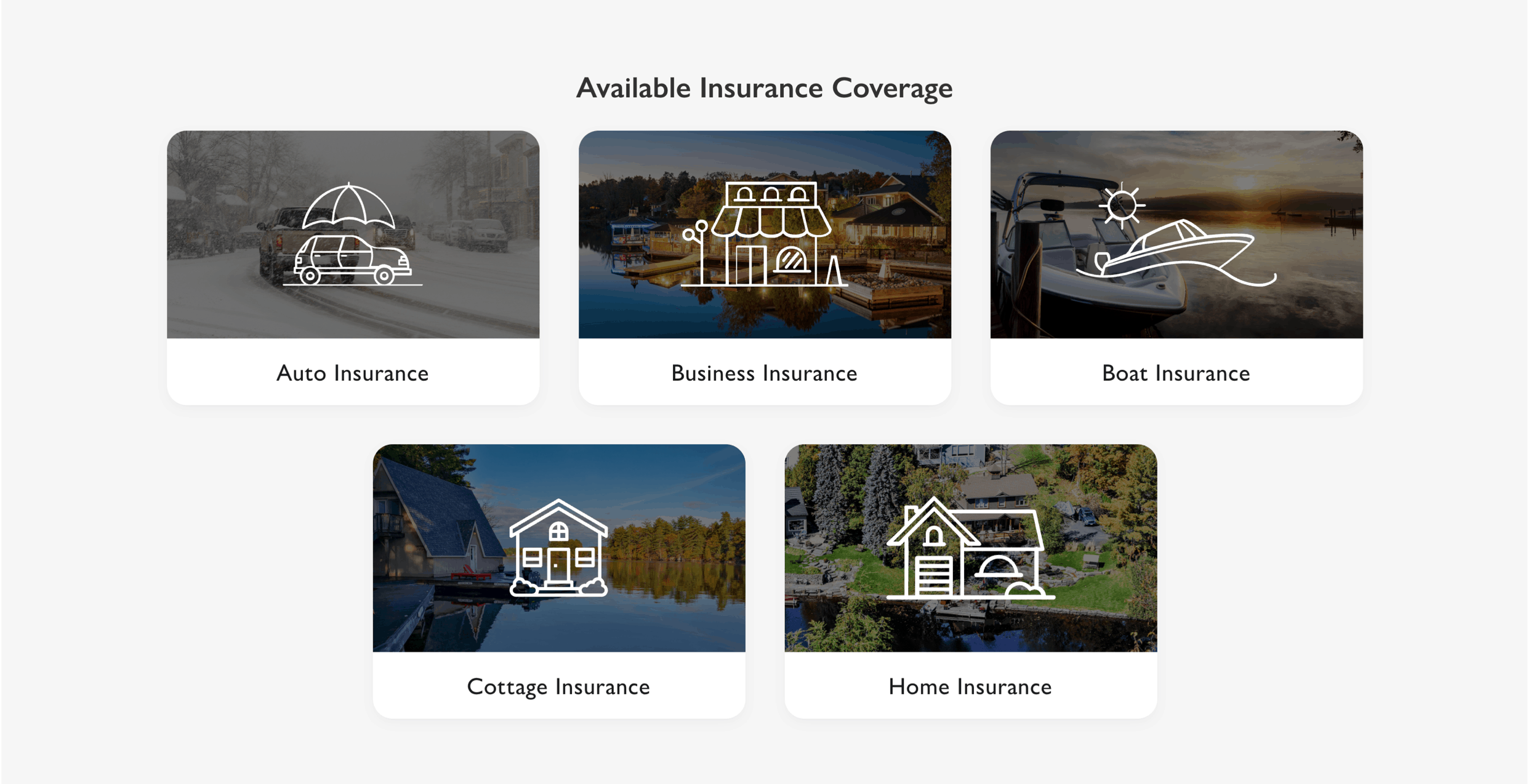 Localized Content
Localized content works by connecting a product or service directly with a geographical location in Google's mind. Prior to the content strategy rollout, Cambrian Insurance's website worked like you would expect most sites to. They had pages for each type of insurance, then a separate page for their locations. Localized content aims to bind these together by creating pages for each insurance type multiplied by each community. This added nearly 100 new high-value pages for Google to crawl with keyword strings binding their offering to the precise geographies where they wanted to rank.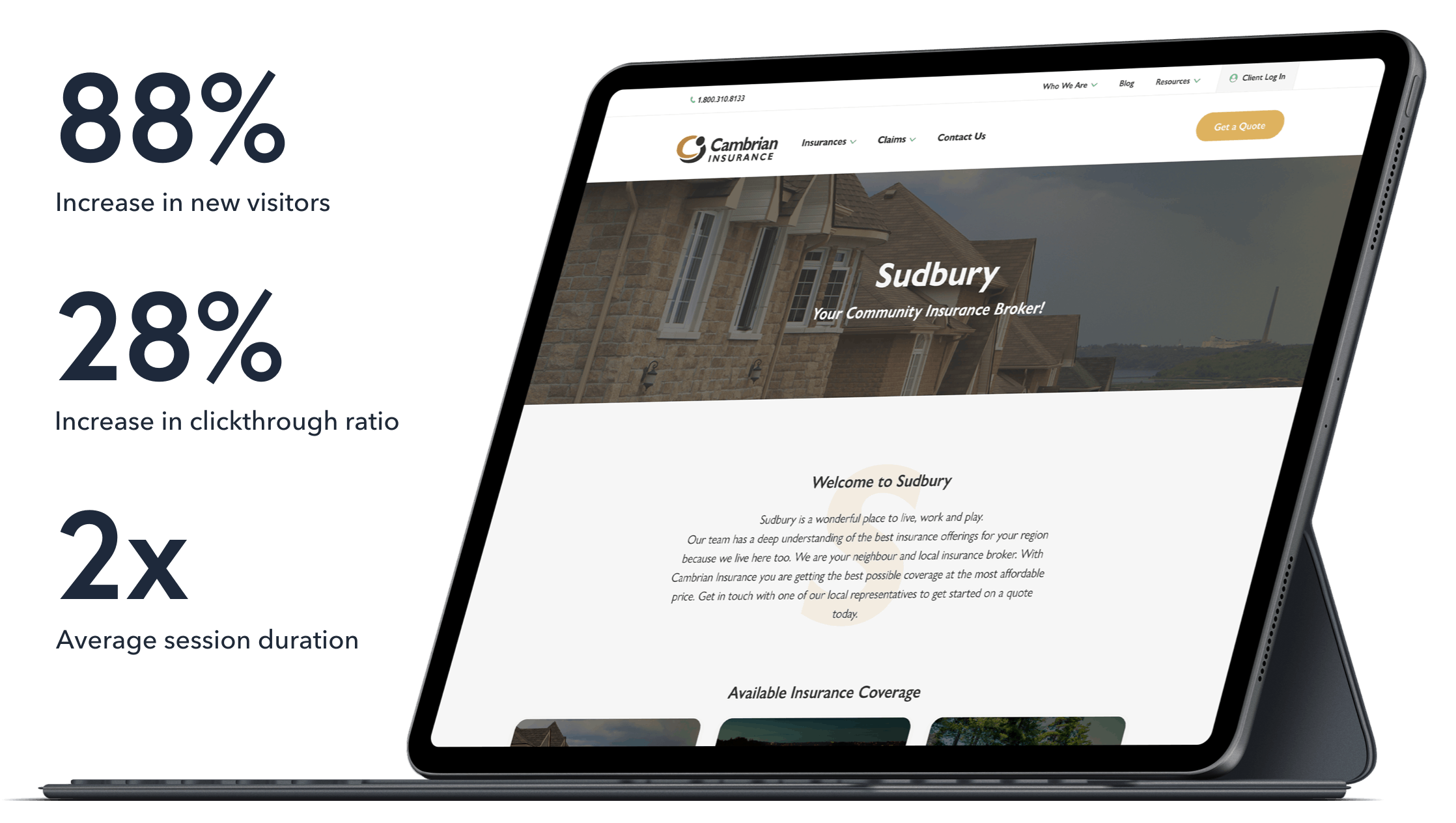 Talk like a local
Speaking directly to a local community meant speaking their language. The brokers at each of the 15 offices were consulted as a part of the content development process to ensure that we captured the personality of each location and the insurance concerns they might have. From a content strategy standpoint, this resulted in unique, rank-able content for every single new page. From a conversion standpoint, the localized approach saw an increase in the quality and quantity of web leads.