Queue the fishing puns. Bait2Go is a versatile bait bucket that will help you spend more time fishing and less time fiddling. We worked with them to create an e-commerce website that drives sales and is just as easy to use as their bait bucket.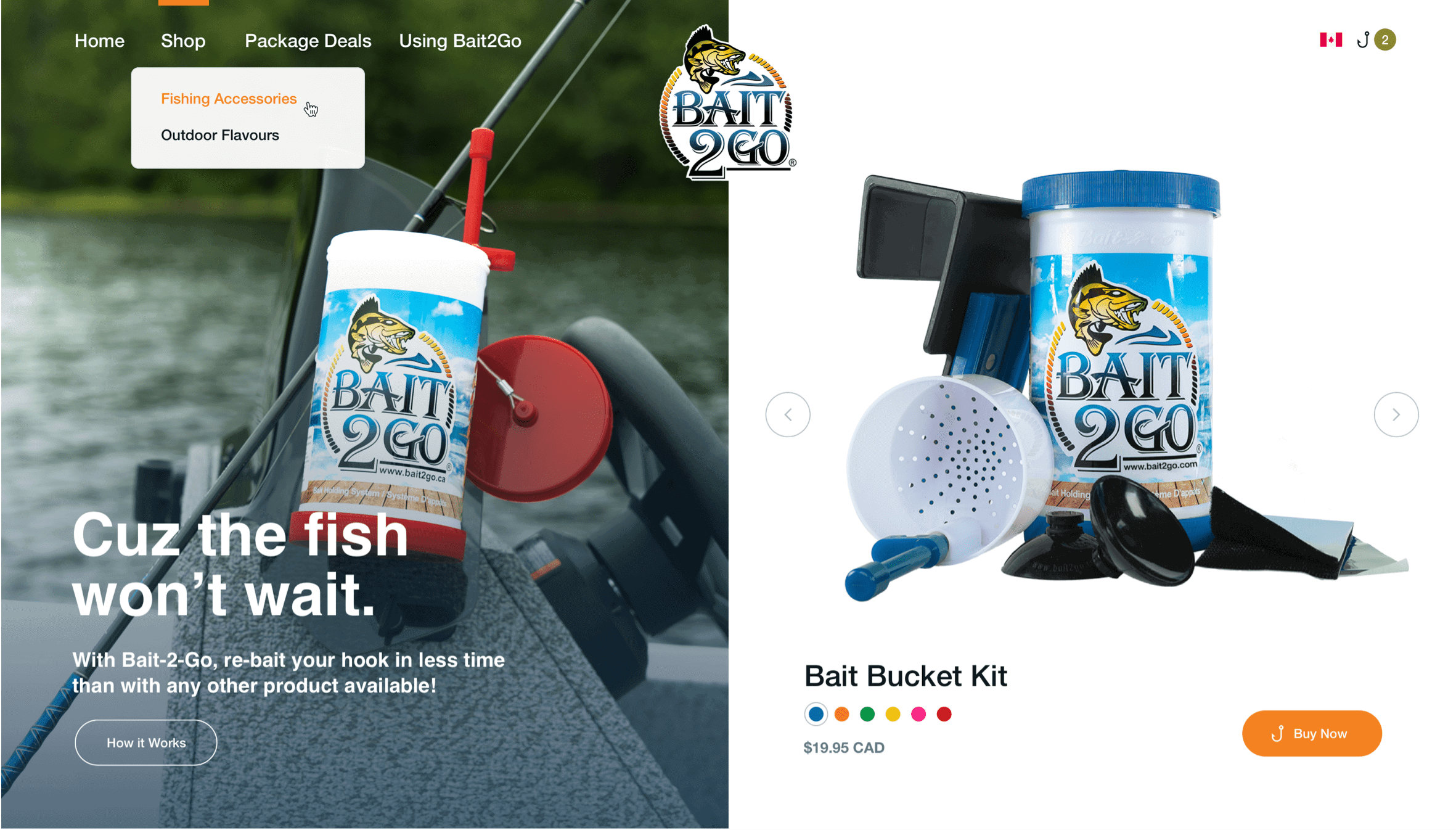 Reeling in Customers
The Bait2Go website was designed for one purpose—reeling in the customers. This website was developed as an e-commerce-first platform, allowing all secondary content to take a back seat to purchasing functionality. Large product images and prominent buy buttons allow users to take the bait, while we hook them for a sale!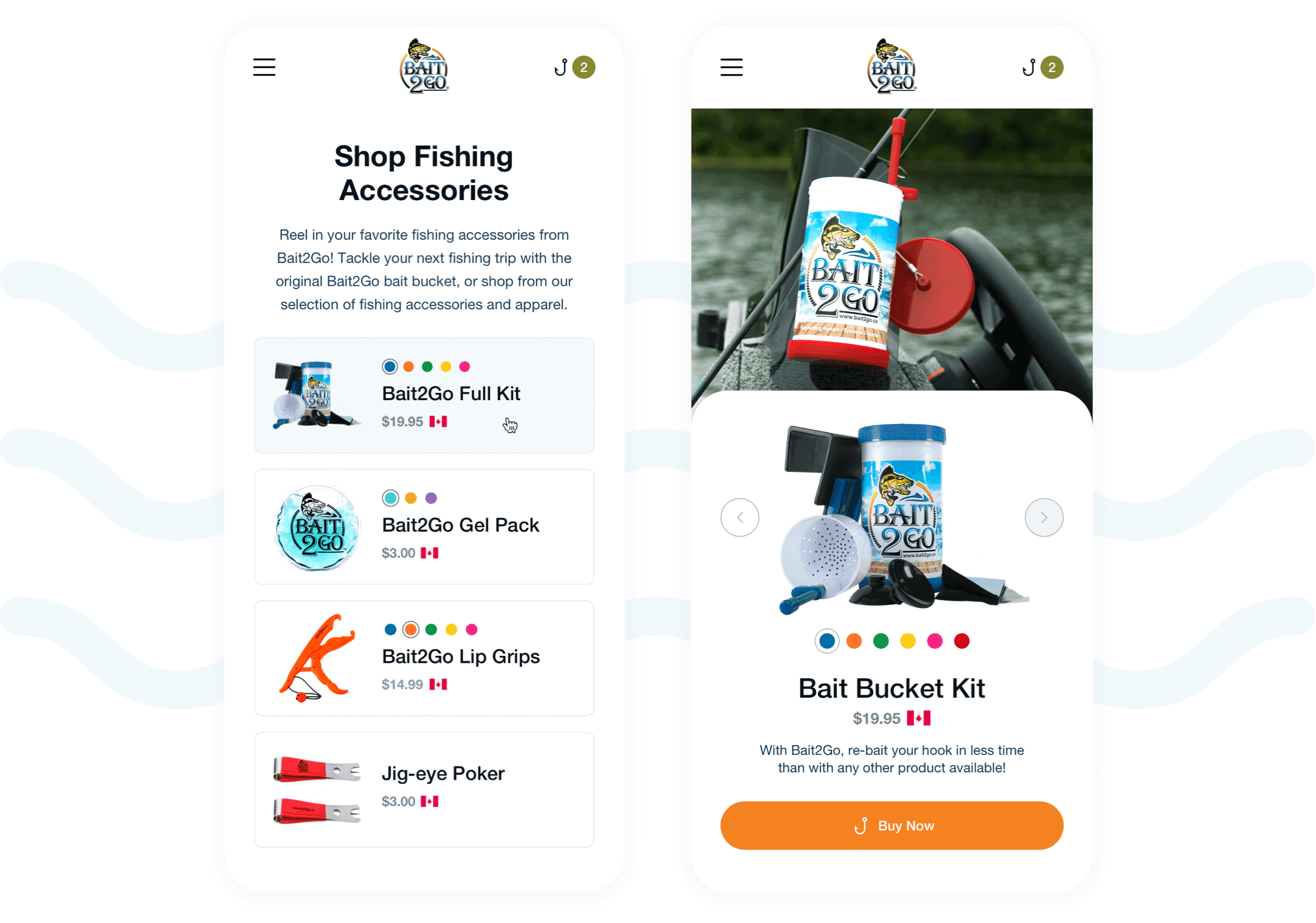 All Aboard Shopify
The Bait2Go website is a custom theme built for the Shopify platform. The custom Shopify theme allowed us to carry the brand image of Bait2Go into the smallest details of the user experience, creating a one-of-a-kind website. Backing with Shopify meant that our client gained access to an incredibly easy-to-use backend to manage their inventory, payment processing, and fulfilment from a single dashboard.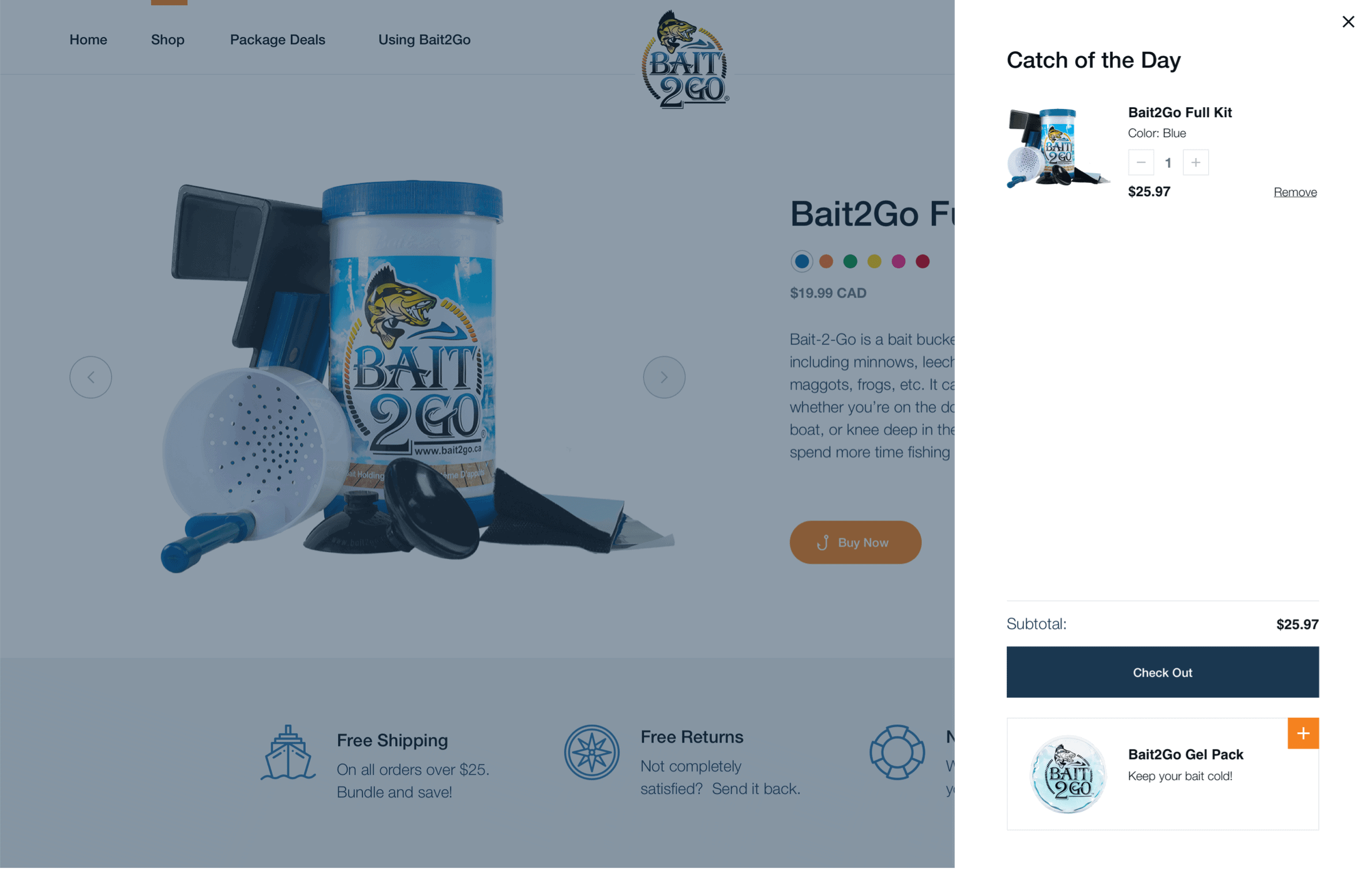 Say Fish
A picture is worth a thousand sales. Product and lifestyle imagery was taken for the Bait2Go website for a professional and polished finish. Allowing users to see quality images of each product variation and those products in action is key to conversions. Images were also optimized for Amazon for cross-platform selling.