Covergalls is inspired by the female mining experience and the lack of workwear designed specifically for women. Their workwear is designed to function in the toughest work environments and they needed a modern website that works just as hard as their garments.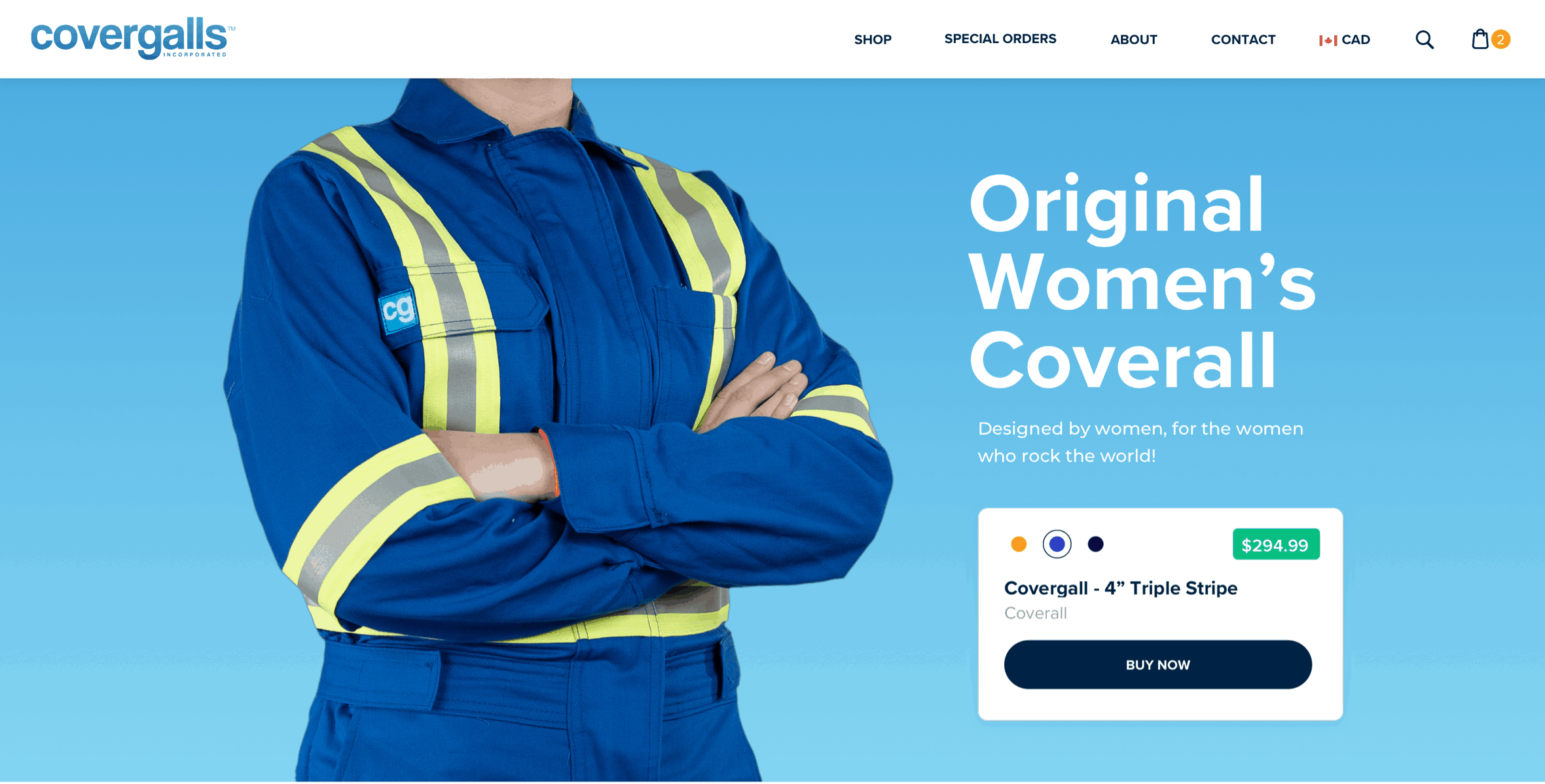 Powered by Shopify
The Covergalls website is powered by Shopify with a custom theme. Using a custom theme allowed for a fully branded website that focuses on driving sales. The Shopify backend is user-friendly which makes it extremely easy for the client to manage their inventory, payment processing, and product fulfillment.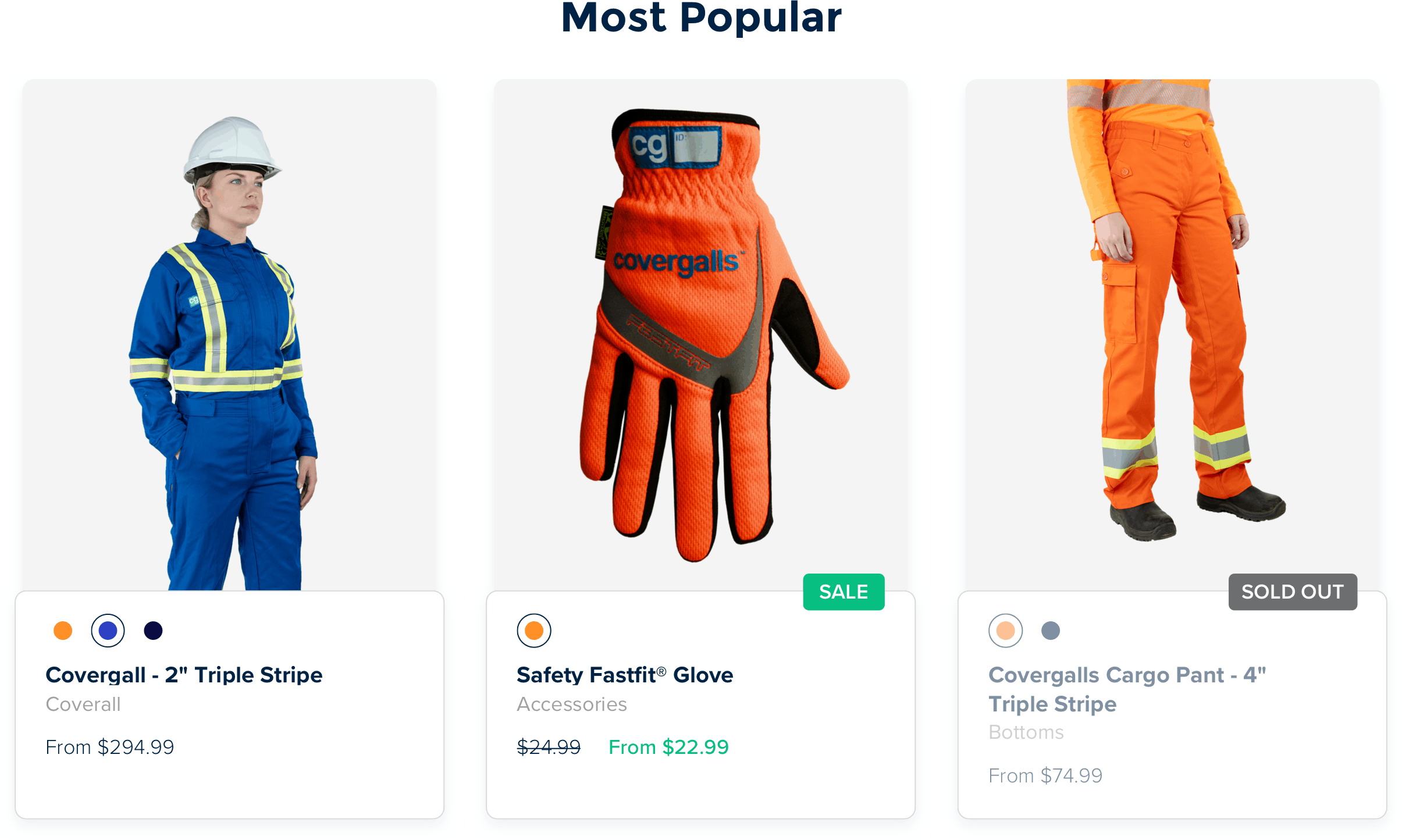 The Face of Modern Industrial
Covergalls is more than just a workwear company, they work tirelessly to promote diversity and inclusion in the industrial workforce. Their clothing is designed with unique features to help women succeed in an industrial environment. The website was designed with a modern industrial woman who works hard and pushes boundaries in mind.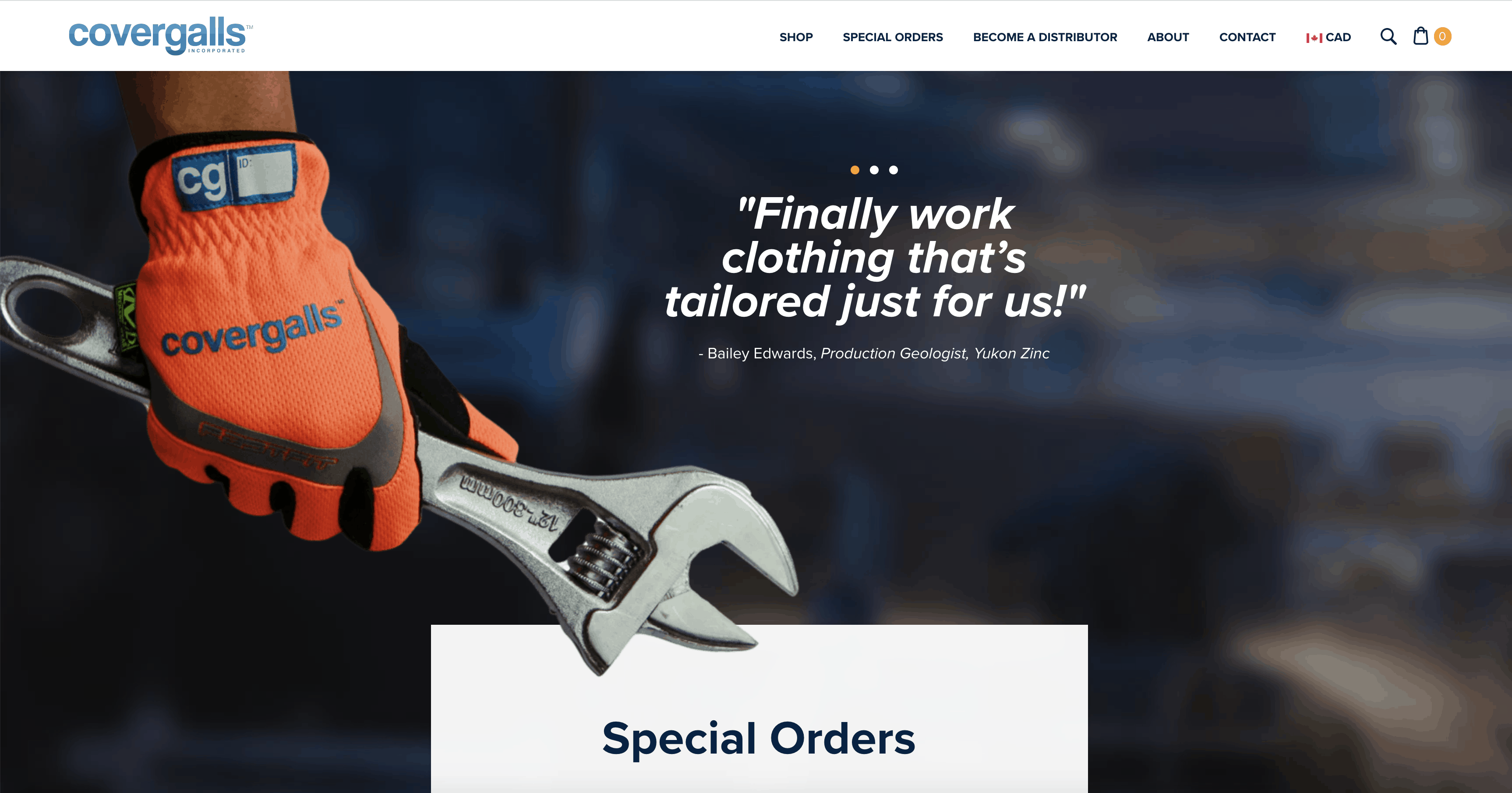 Product Photography
Product photography is vital for e-commerce sales. First-time buyers rely on photos and size charts to find the product that meets their needs. Product images of all variations were taken to showcase the products and features while adding a professional and polished finish to the site. The studio was set up to ensure balanced lighting because bright colours and reflective striping can easily cause overexposed product images.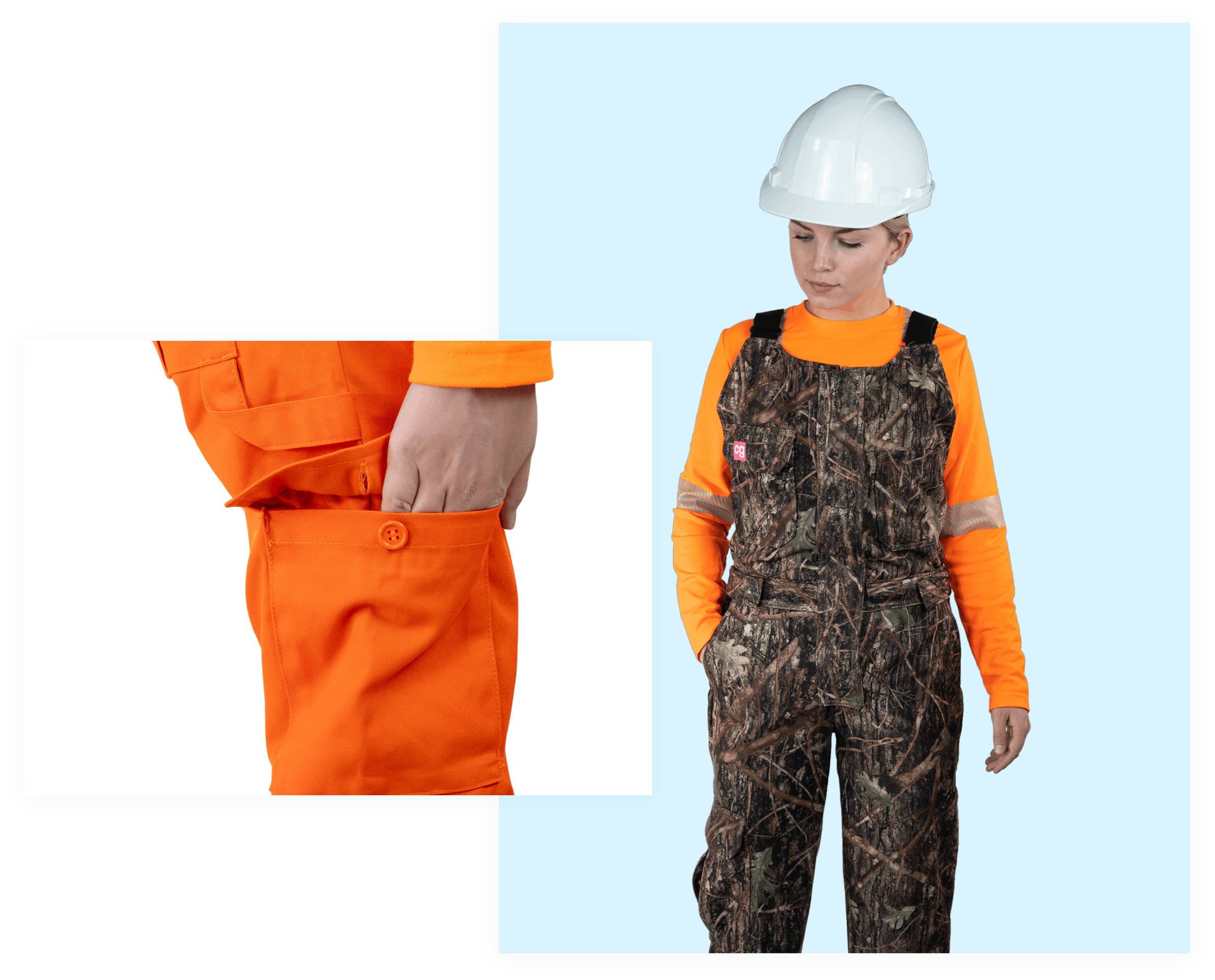 Product Configuration
Covergalls carries a wide range of coveralls with a variety of colour, striping, and material options to meet the needs of different industries and safety standards. In order to make it easy for users to find what they need we organized their products based on stripping. Users can then build their coverall with the fabric and colour variants available.