DashVest is a revolutionary peer-to-peer lending platform with an approach unlike any other. With many of the archaic banking systems out there, DashVest's lending platform utilizes a gamification approach to increase the level of trust and adoption, interaction and engagement for the users, helping them reach their financial goals.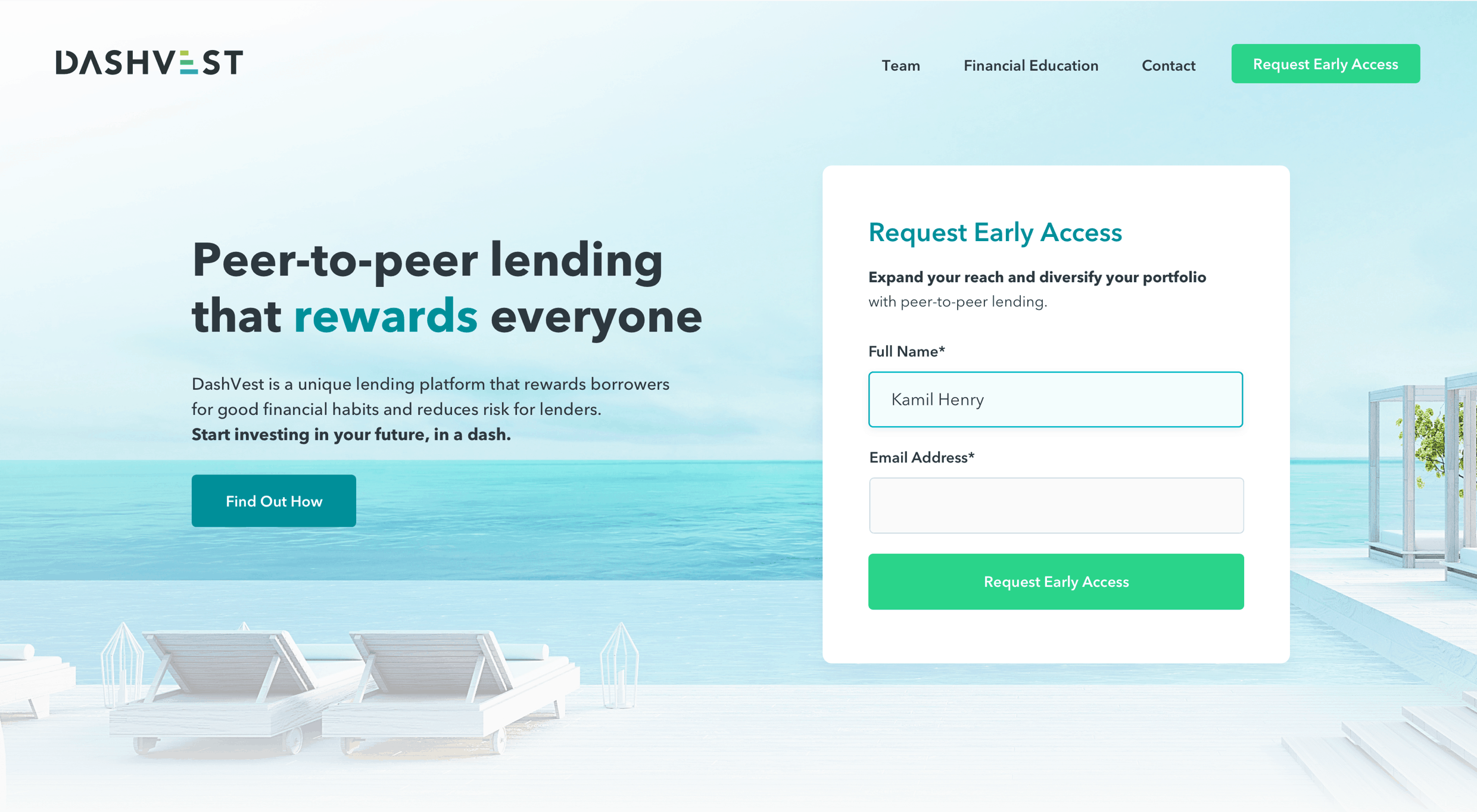 A proof of concept for investors
The first stage of the DashVest project was to build a landing page to validate the app concept through early sign ups. This type of landing model works effectively for creating a scarcity mindset in the user by creating a sense that they will be missing out on an exclusive opportunity if they do not sign up. For DashVest, collecting this list of early adopters created a baseline for conversion rates, which was used to secure Series A Financing with investors.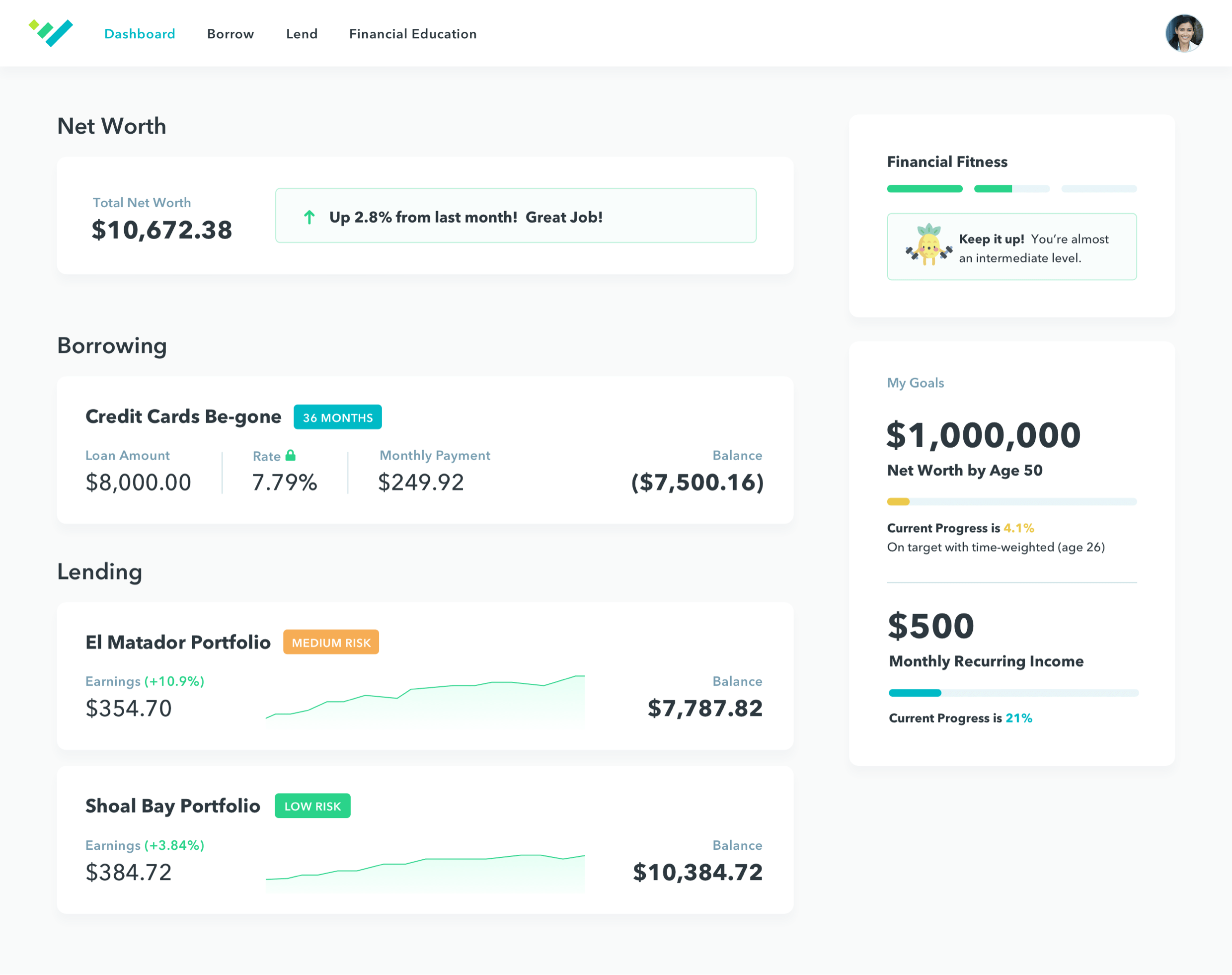 The gamification of getting ahead
The application portion of DashVest was designed with gamification at the forefront. The product developers were looking for a professional and trustworthy feel, but with a UI that was fresh, approachable, and fun to use. At their core, DashVest believes that financial security is a right and their education and investment platform is designed to encourage users to reach their goals. To accomplish this, the interface is filled with beachy references to remind users what they are saving for (and it's more than a rainy day – it's life on the beach).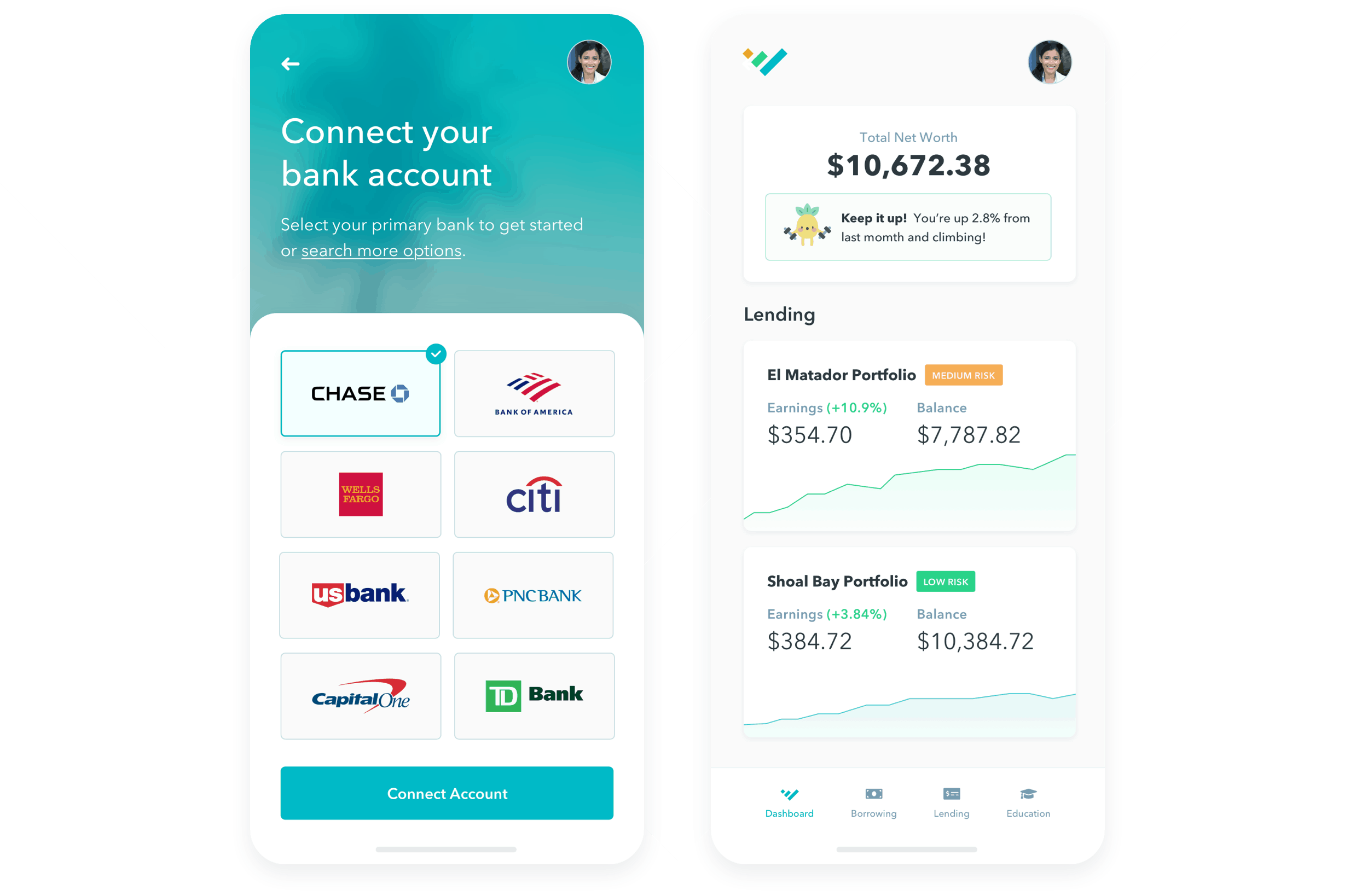 Financial security on the go
We worked with DashVest to design a modern mobile application for their product. Due to the fact that the application makes use of push notifications to keep users on track with their financial goals, native iOS and Android support was essential. We created an omnichannel design system that could be seamlessly used across all platforms, while taking special care to make sure the user experience on each screen size was tailored to the viewport for maximum engagement.