LakeHouse Bath + Kitchen needed a brand identity and custom website solution.
We created a brand first.
Simple and sophisticated. A clean line house illustration with the roof as a wave, partnered with the elegant font for Lakehouse and the uncomplicated font for Bath + Kitchen showcases the high end feel of the brand. 
Simplicity makes a logo effortlessly recognizable, versatile and unforgettable. This logo mark easily adapts to any needed scenario, from a business card to a billboard, and customers will effortlessly remember it.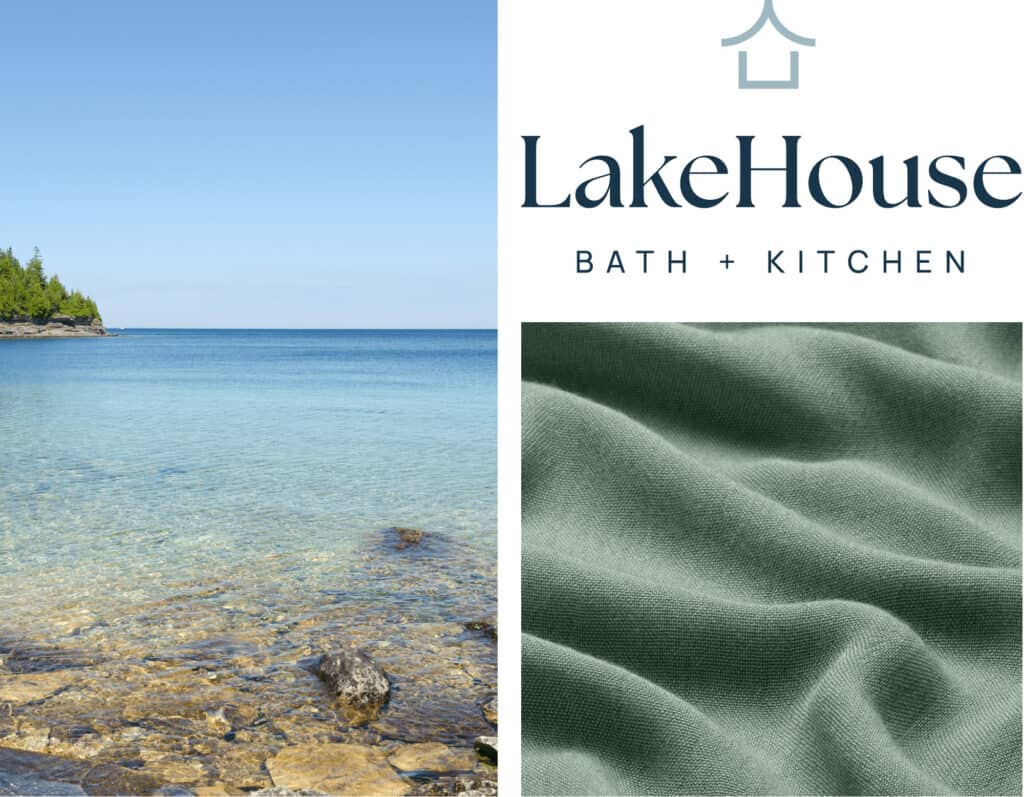 Next, we began the site design and development.
LakeHouse needed to showcase over 100 products they would sell in their showroom. The site needed to draw users to that showroom, and provide information both on the business and the products themselves.
We focused on drawing the users in with beautiful imagery of the surrounding area, the products and brands, and a site that is simple, clean and easy to navigate.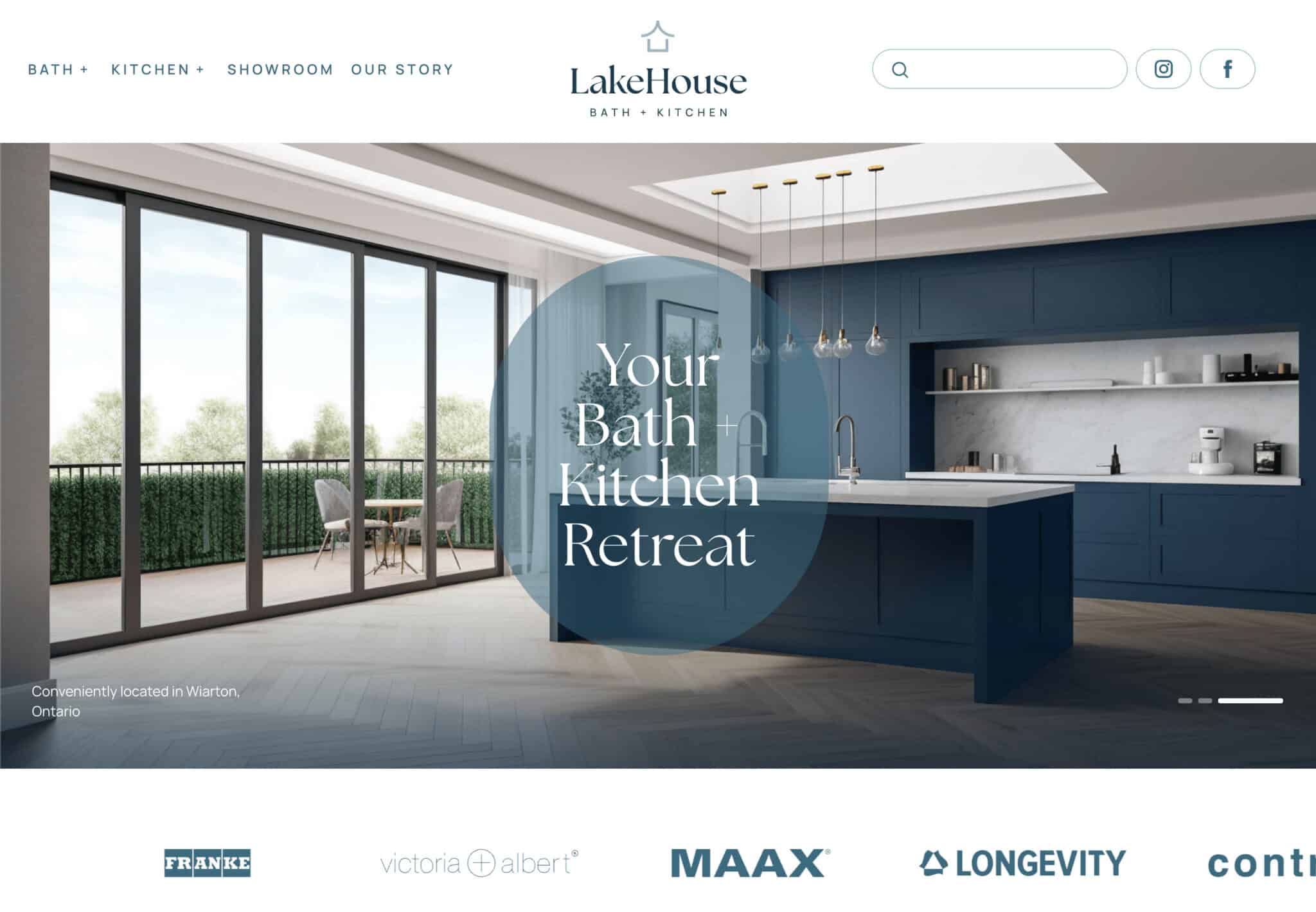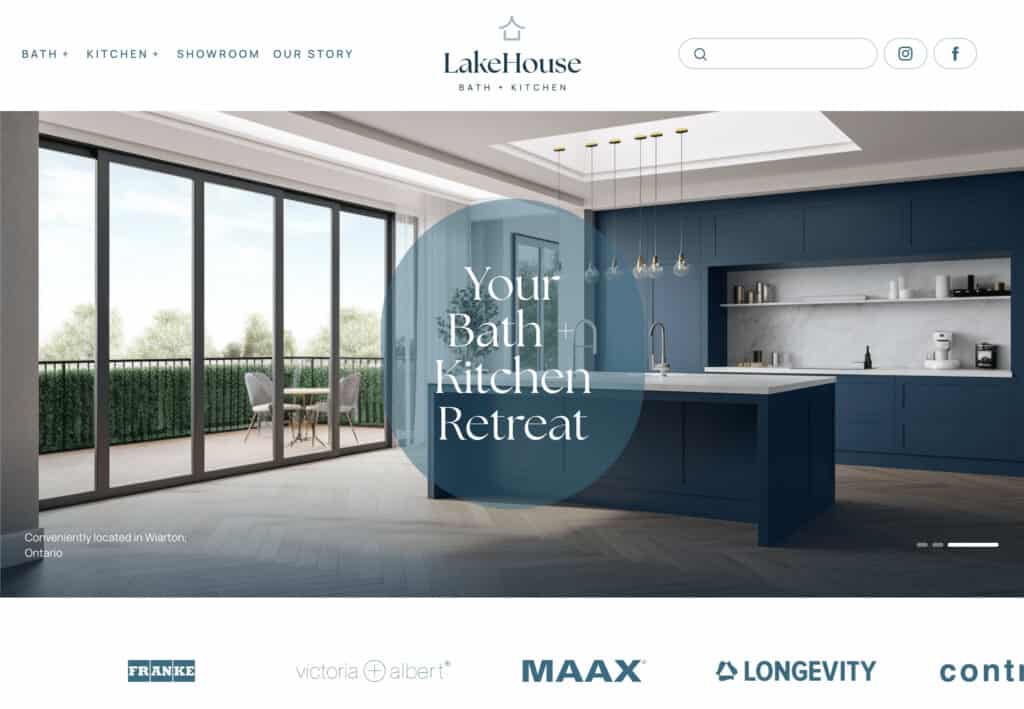 Product Directory + Navigation
The site has many different products in many unique categories. This required a custom solution as WordPress was unable to serve their needs on its own.
Our development and design team worked together to create a system that allowed LakeHouse to add, edit, organize, and customize their products.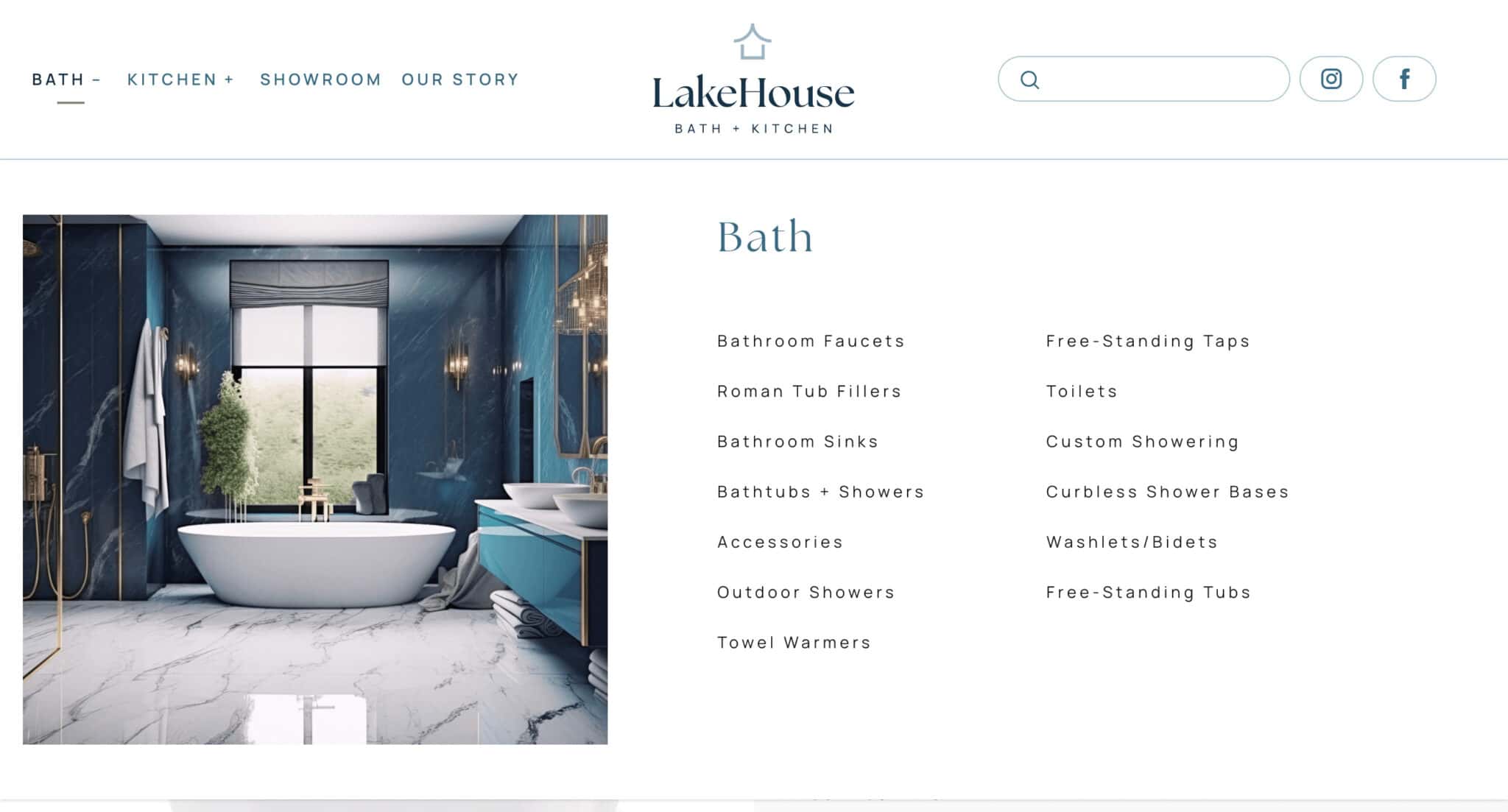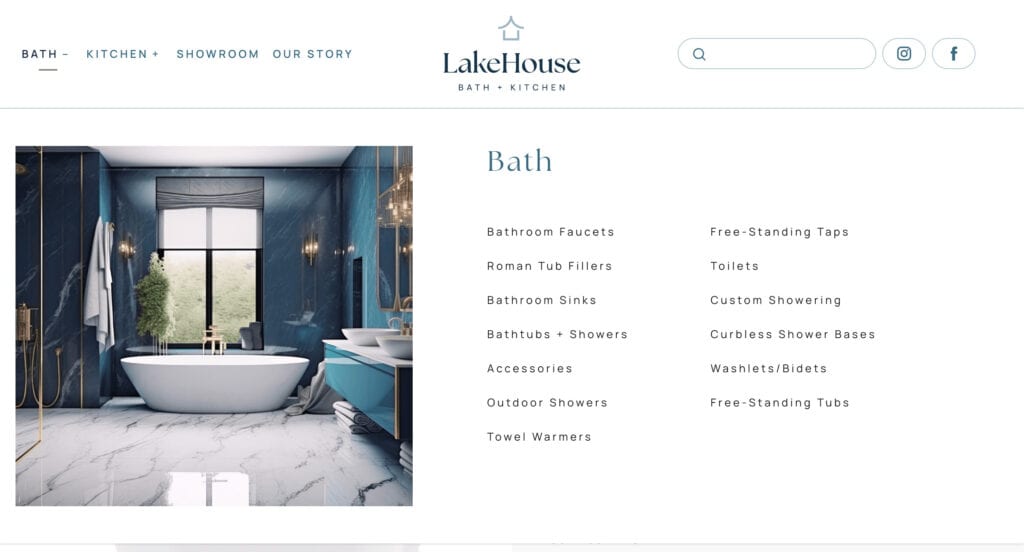 LakeHouse is now able to add different finishes, descriptions, and easily sort products into the brand and category they belong to.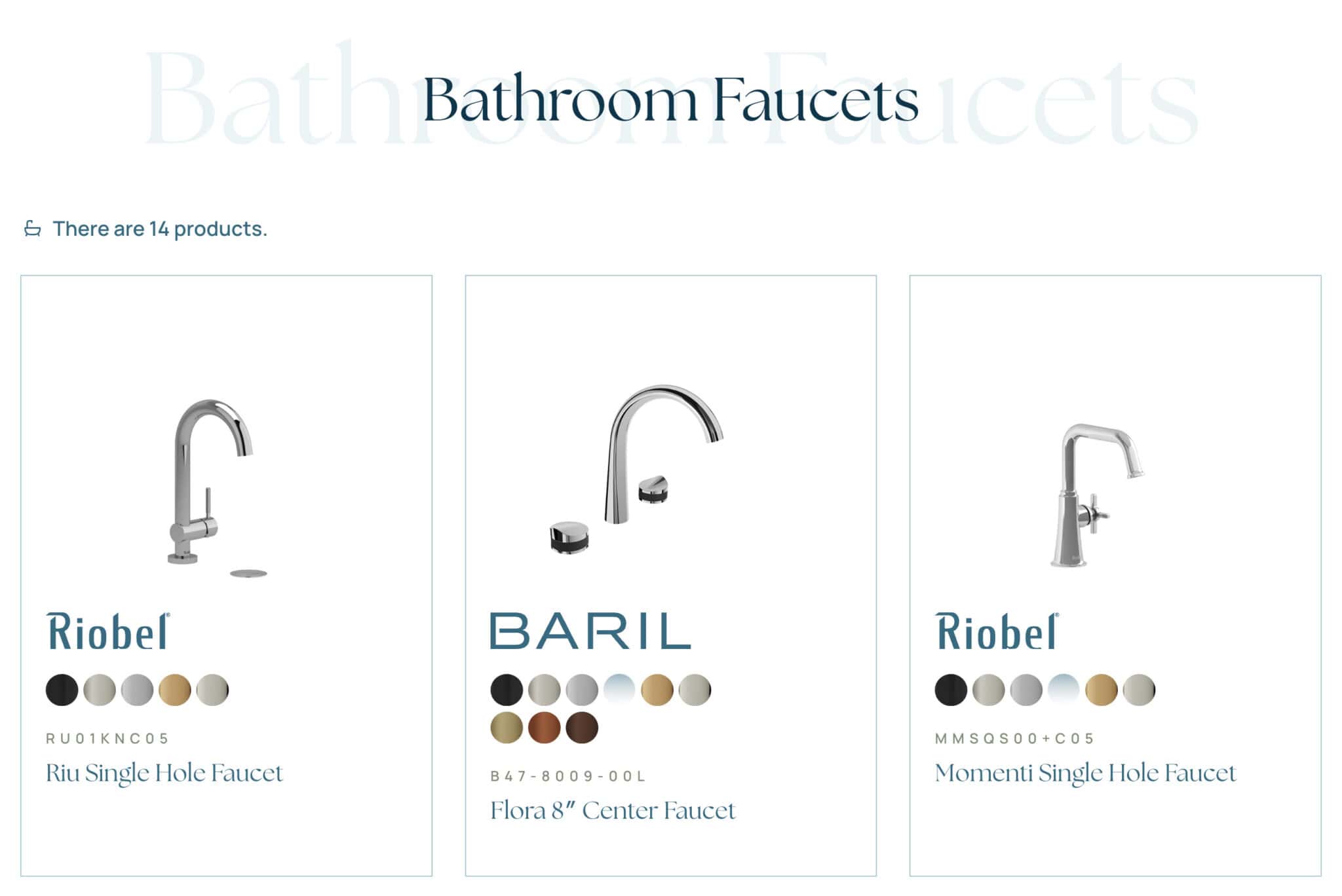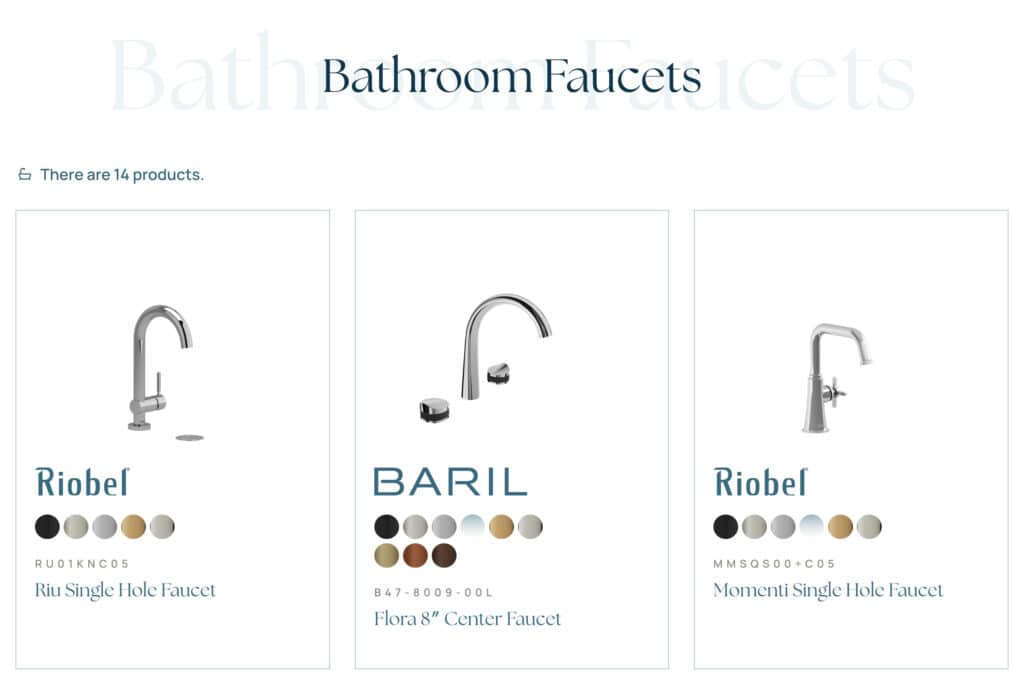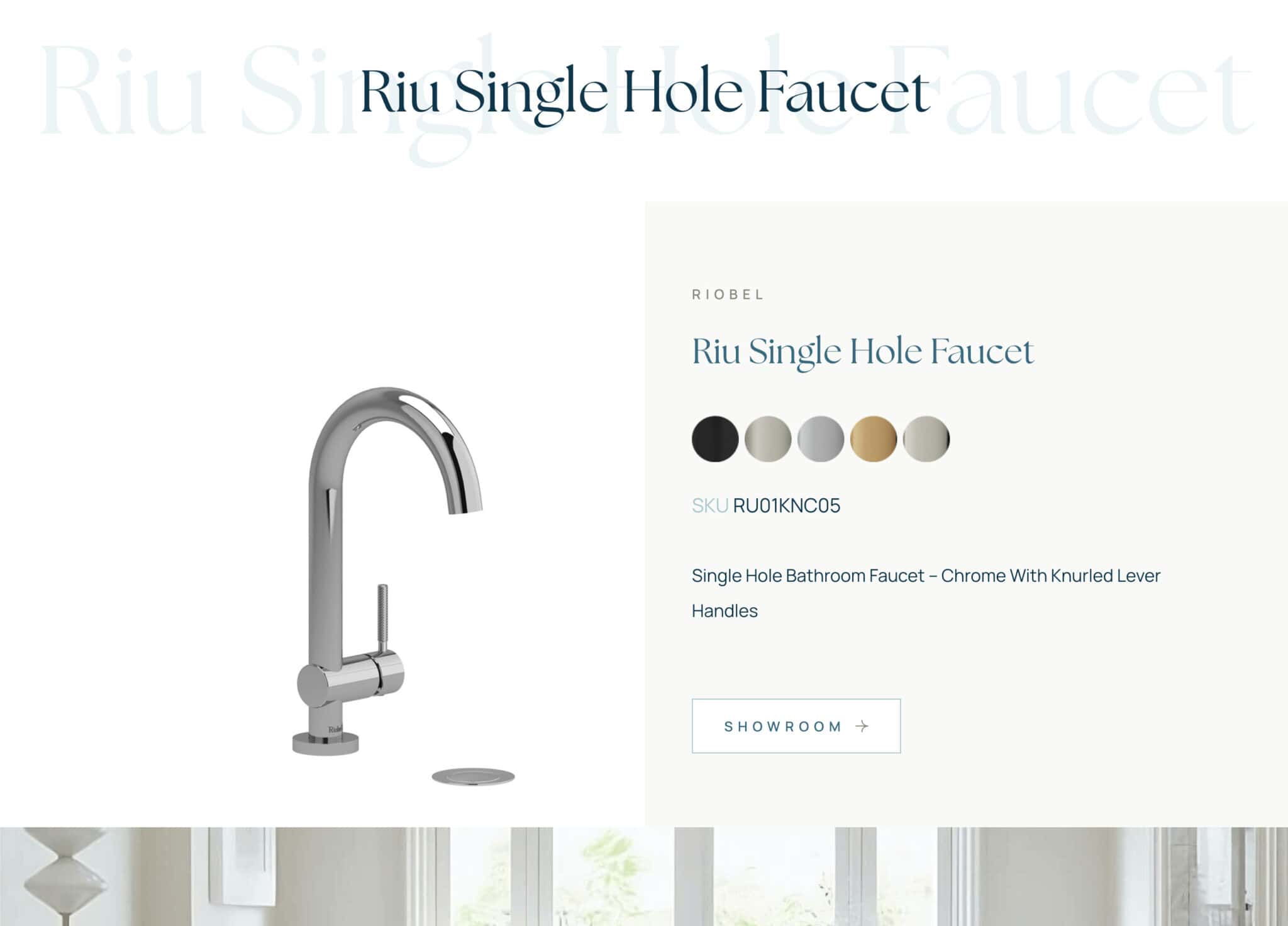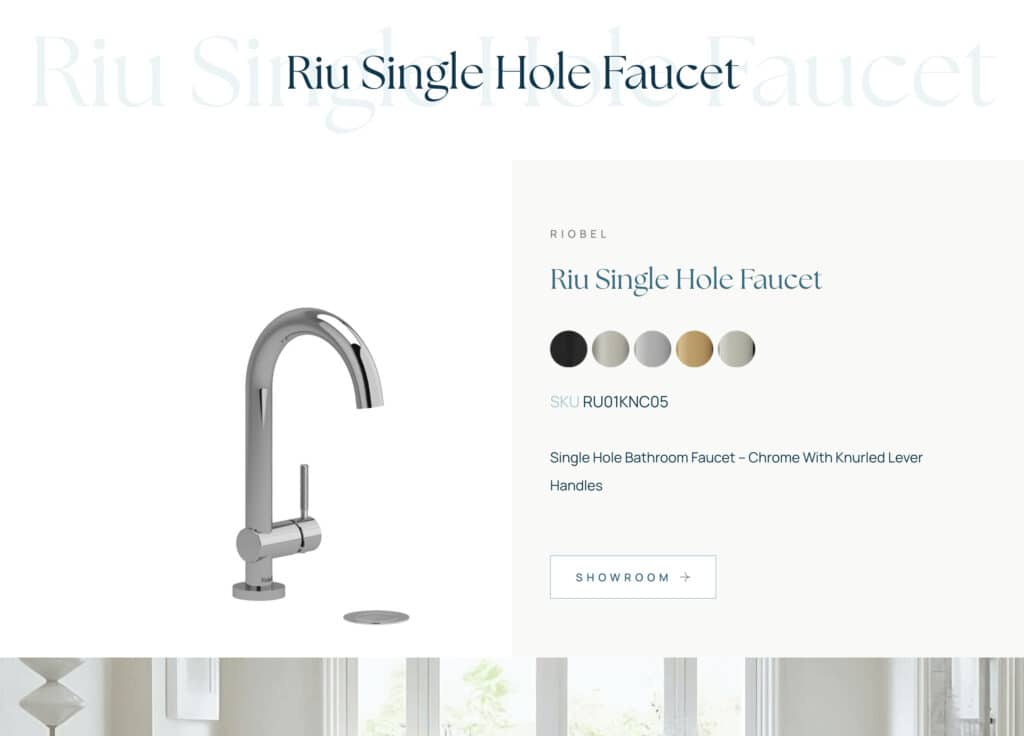 Leading users to the showroom
The main focus was to get the users in the door. We added multiple CTA's leading to the Showroom page and the location with links to google maps across the site.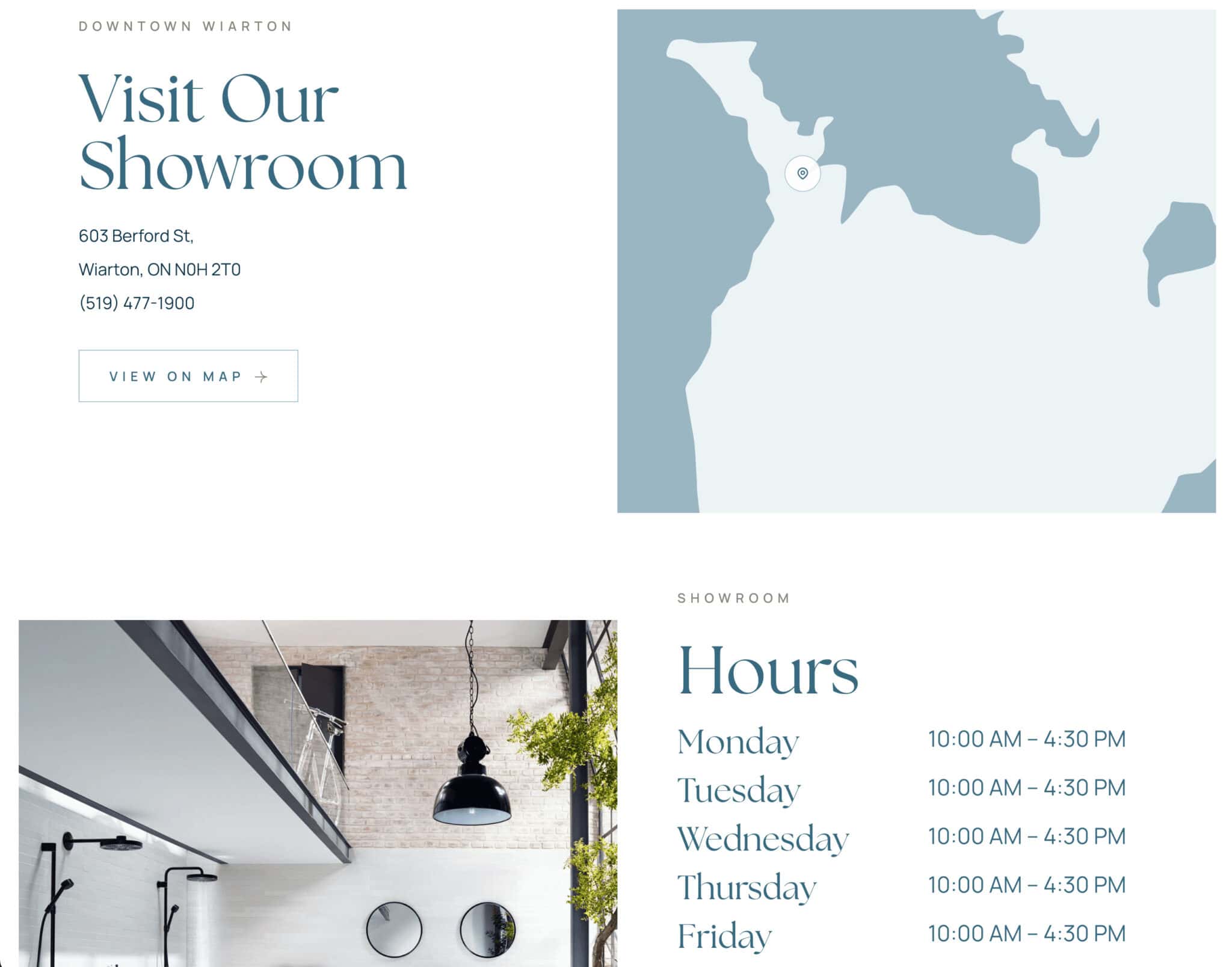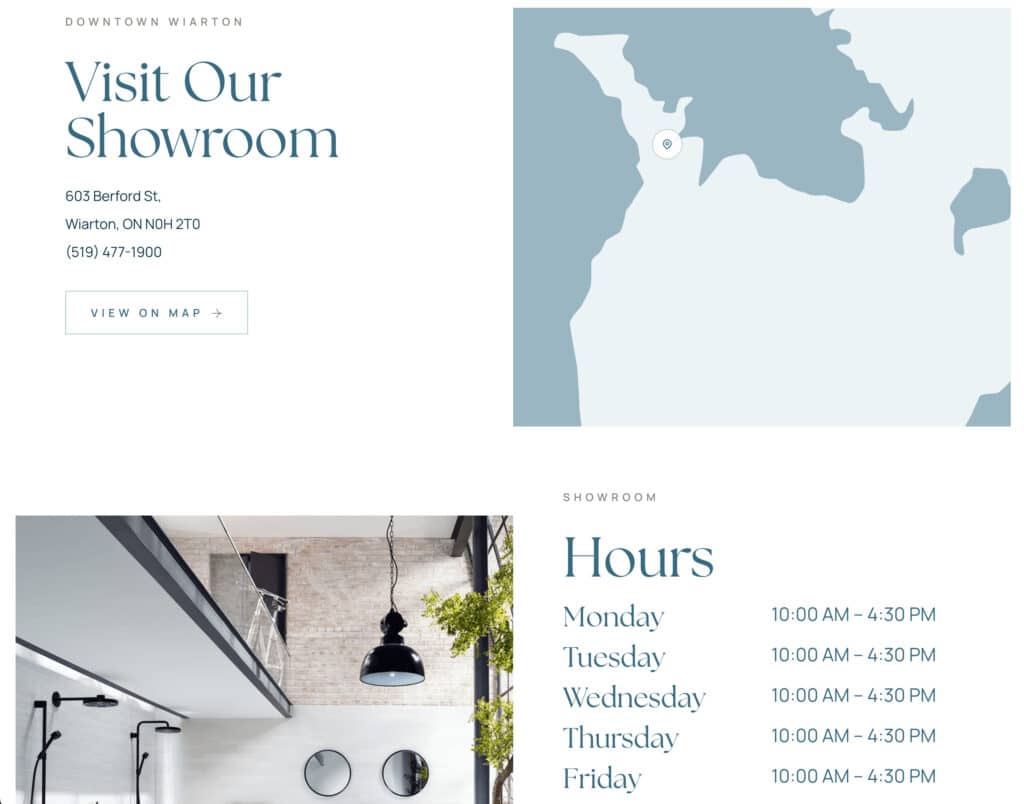 In the end, our client received a product that caters to their needs while maintaining the beauty and elegance that defines their brand.