Click Ninjas came to us needing a scaleable, digital design system that could be used to build their application and landing pages. We created Figma Libraries for their design assets that allowed for rapid prototyping and delivery of production-ready designs to developers.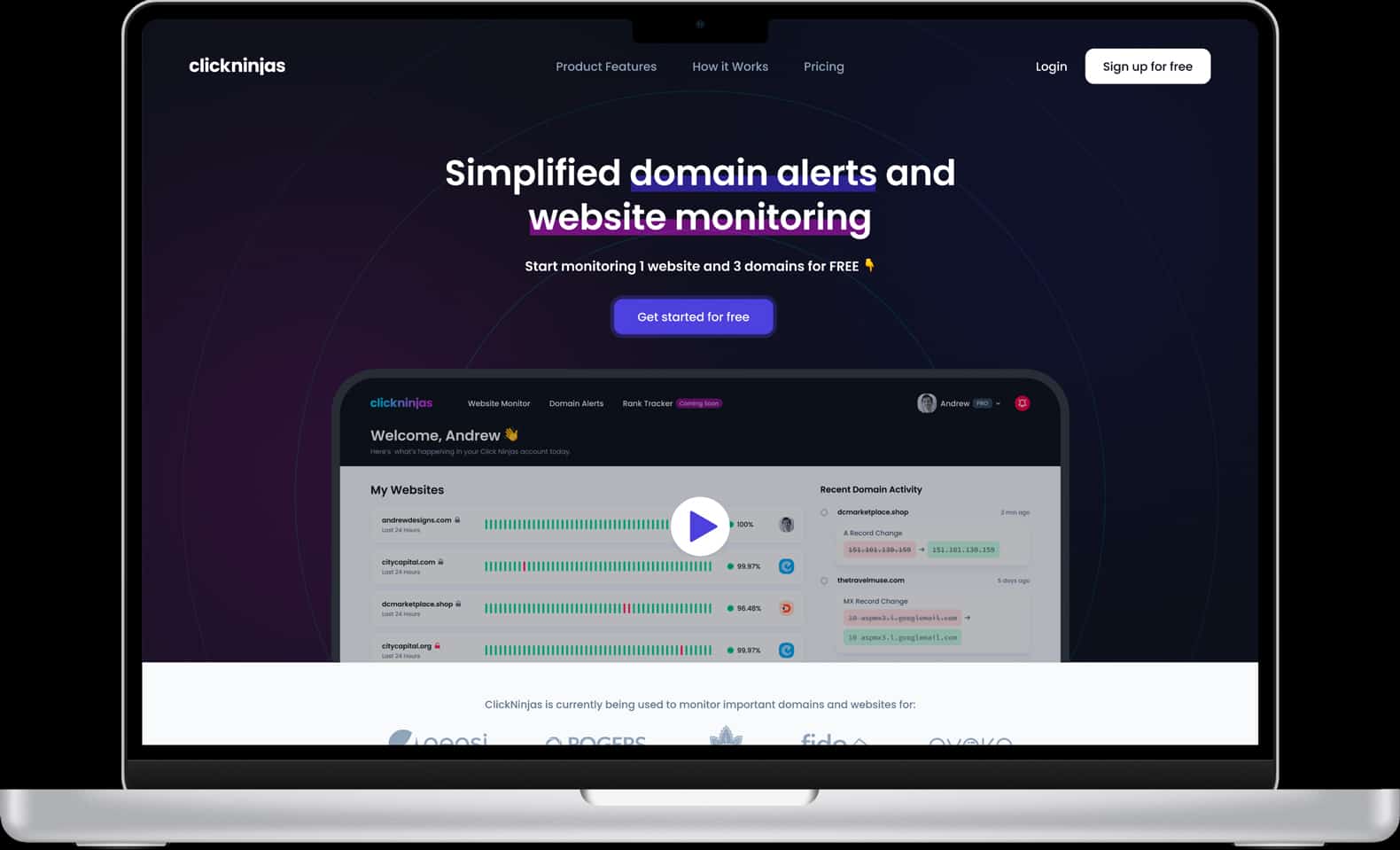 Landing Page Design
The Click Ninjas landing page was designed in a conversion-first approach. From top to bottom, the page delivers a strong value proposition wrapped in strong visuals to convince users to sign up for a free account. The story is told through a video walkthrough of the real application, trust signals, product features positioned as benefits.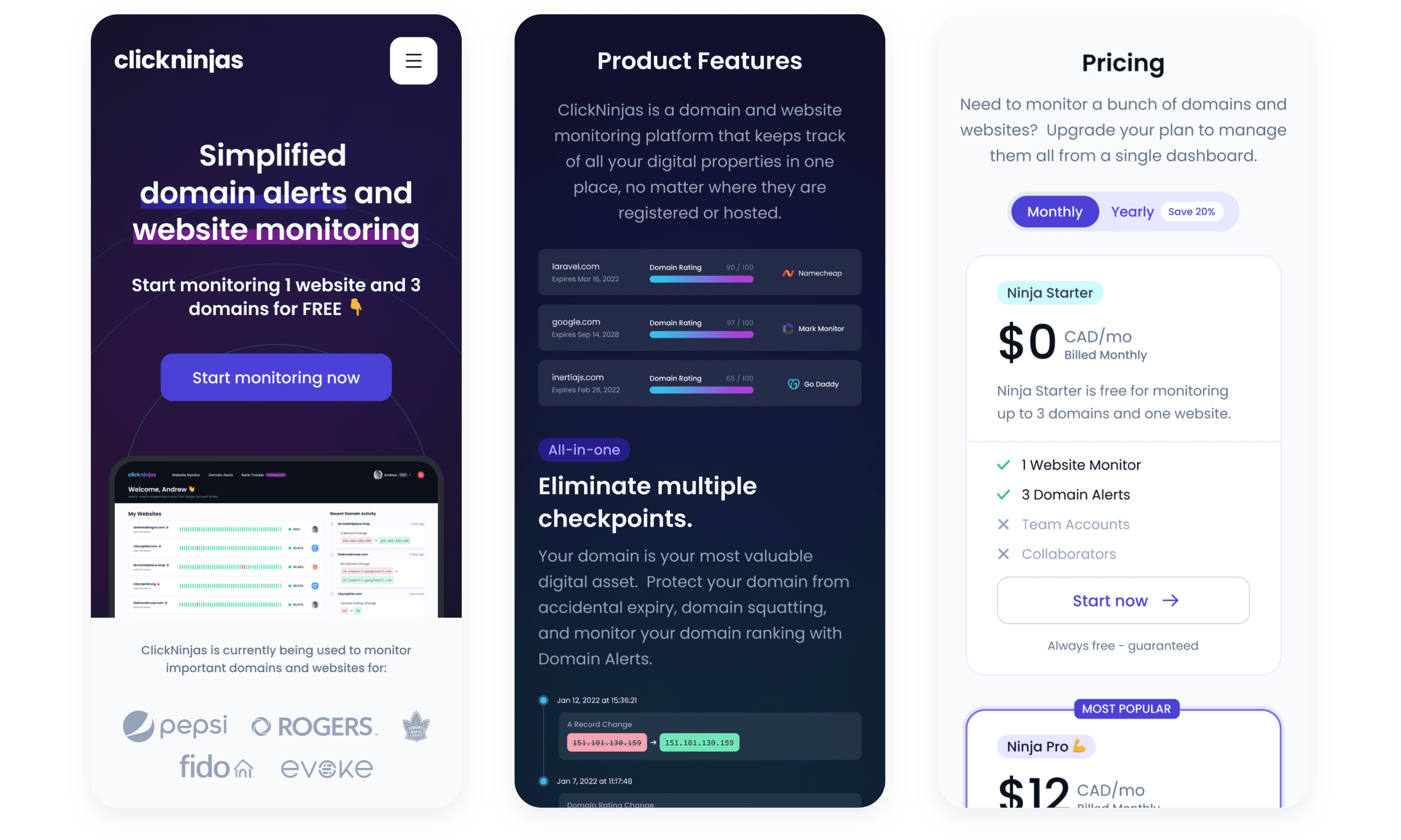 A Visual Language
The Click Ninjas application design makes use of clear visual indicators to make understanding domain and website activity easier. Complex information is made simple through the use of colour systems and difference logs so users of all technical levels can simply and easily understand the status and activity on their digital properties.