Since 2014, Rogers Hometown Hockey has been a celebration of hockey and community visiting over 130+ towns across Canada. The Rogers Hometown Hockey Tour brings the magic of the NHL® to communities across Canada with a 2-day weekend festival and a live NHL® broadcast on Sportsnet from hometowns across Canada.
Activation Agency: SDI Sports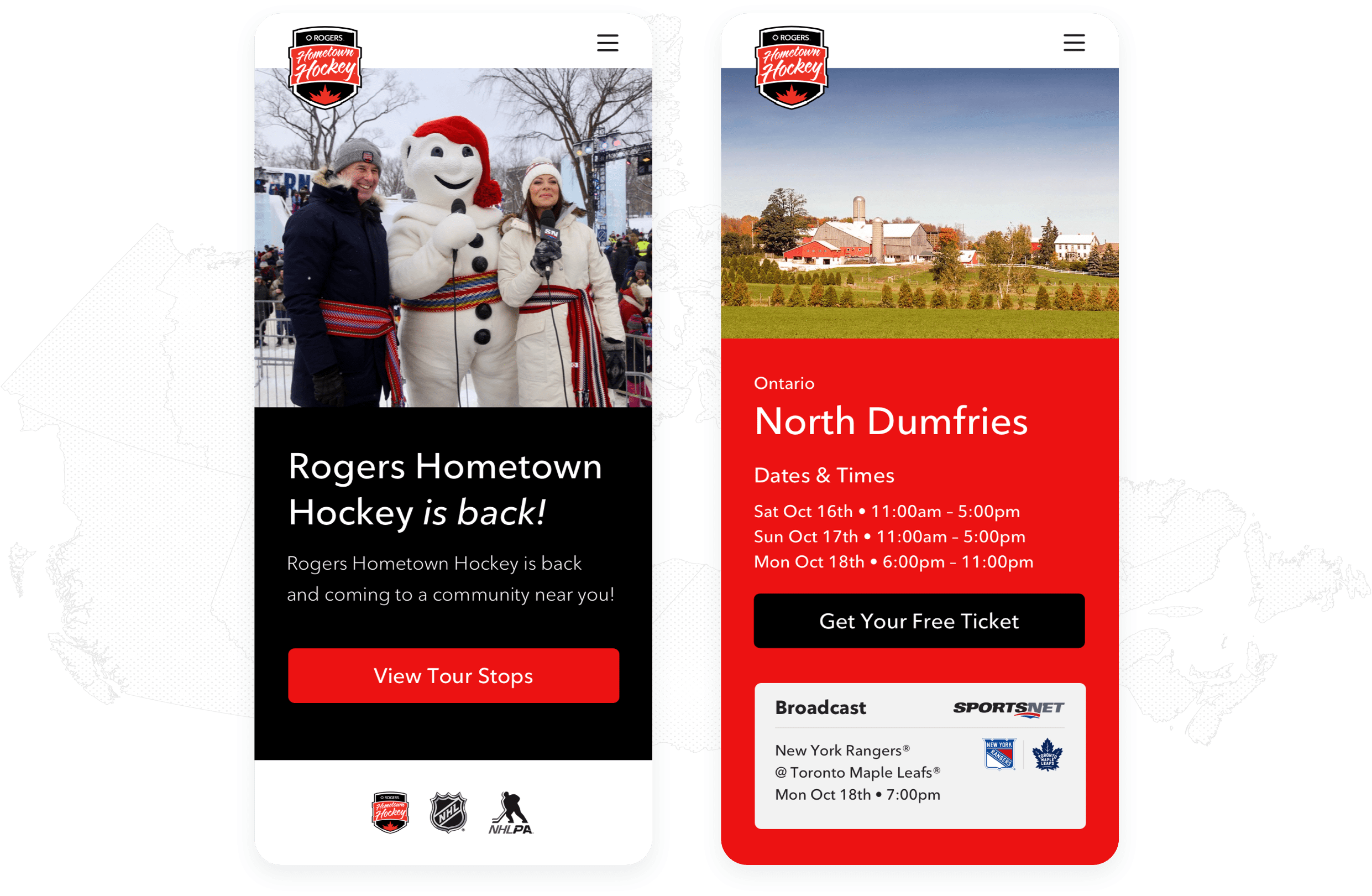 A home base for hometowns
The Rogers Hometown Hockey website is the home base of the Rogers Hometown Hockey Tour. The site features Tour Stop locations and connects visitors to ticketing and broadcast information so they can take part in the celebration of Canada's game.
The site was designed and developed with a mobile-first approach to take advantage of on-site marketing and registration opportunities. Each page of the website was optimized for lightning-fast load times from even the most remote Canadian locations.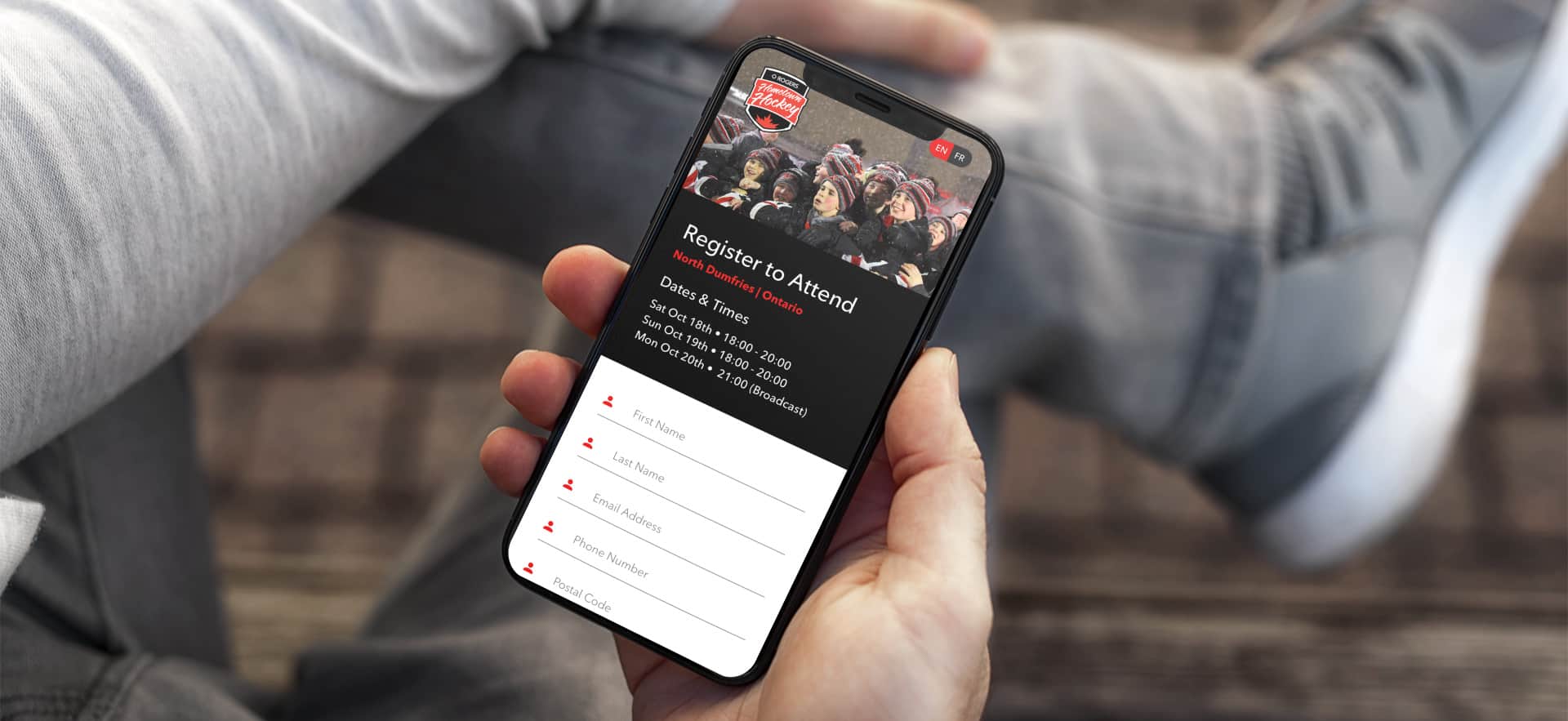 Technology overview
The Rogers Hometown Hockey website was built with a flexible and editable WordPress backend so event organizers can easily update information on the fly. This was key for making sure information about the tour stops and NHL® broadcasts were always up-to-date.
For event ticketing, visitors are directed to a custom-built ticketing application to securely register for events and complete necessary health screening quickly and easily from their mobile phones.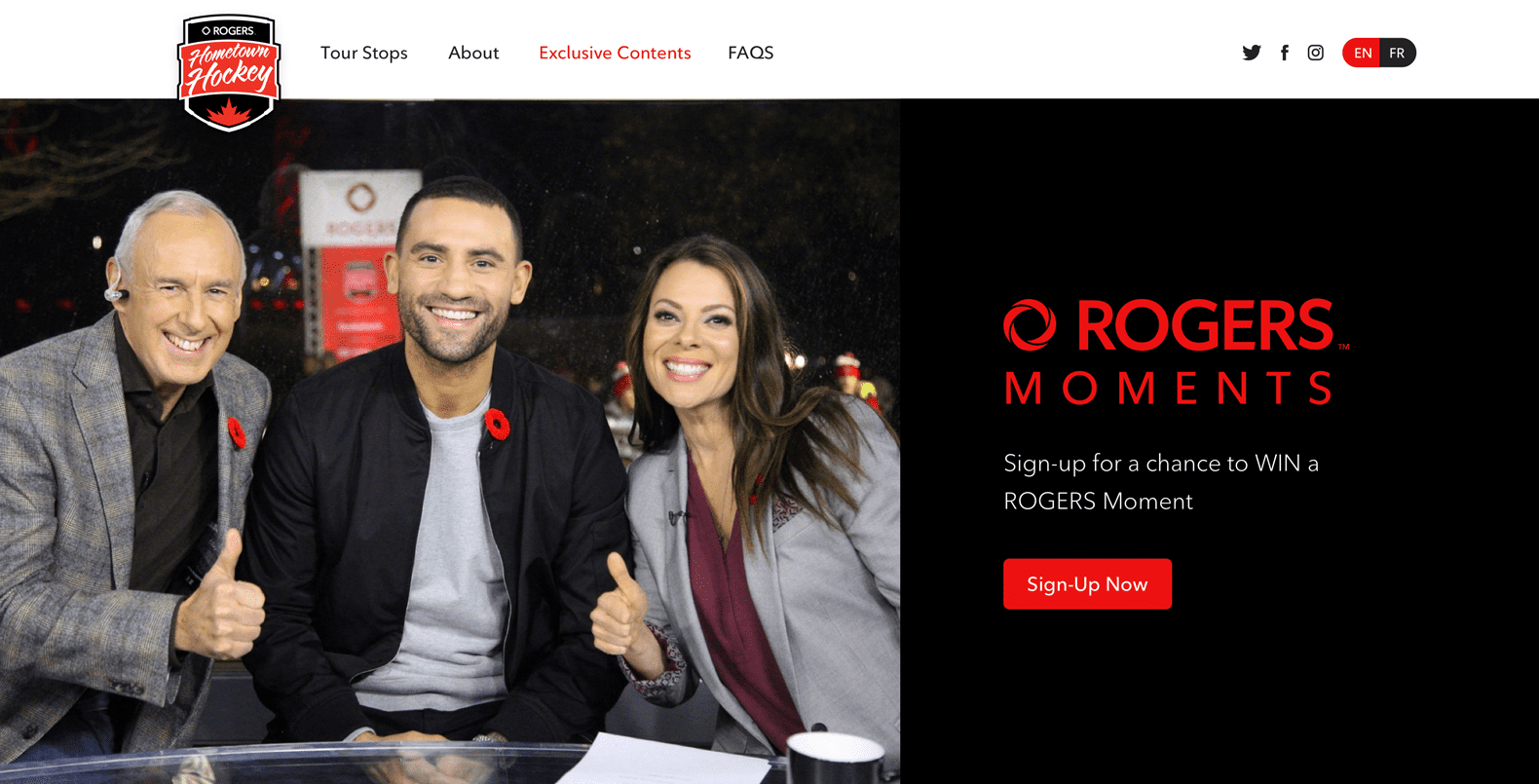 Built for growth
The new Rogers Hometown Hockey website was built with growth in mind. Over time, the website will become an archive for past events. This will become a hub of Canadian pride, showing off photos and information about all the great communities the tour has visited over the years.