The Rogers Hometown Hockey Tour is an annual live event that visits 25 communities across Canada to celebrate Canada's game. The outdoor footprint of the event is expansive and they needed a way to manage capacity limits and safety protocols for their 2021 tour.
We developed a contactless ticketing system so attendees could register for the free event online and Rogers could digitally manage capacity limits and required health screening.
Activation Agency: SDI Sports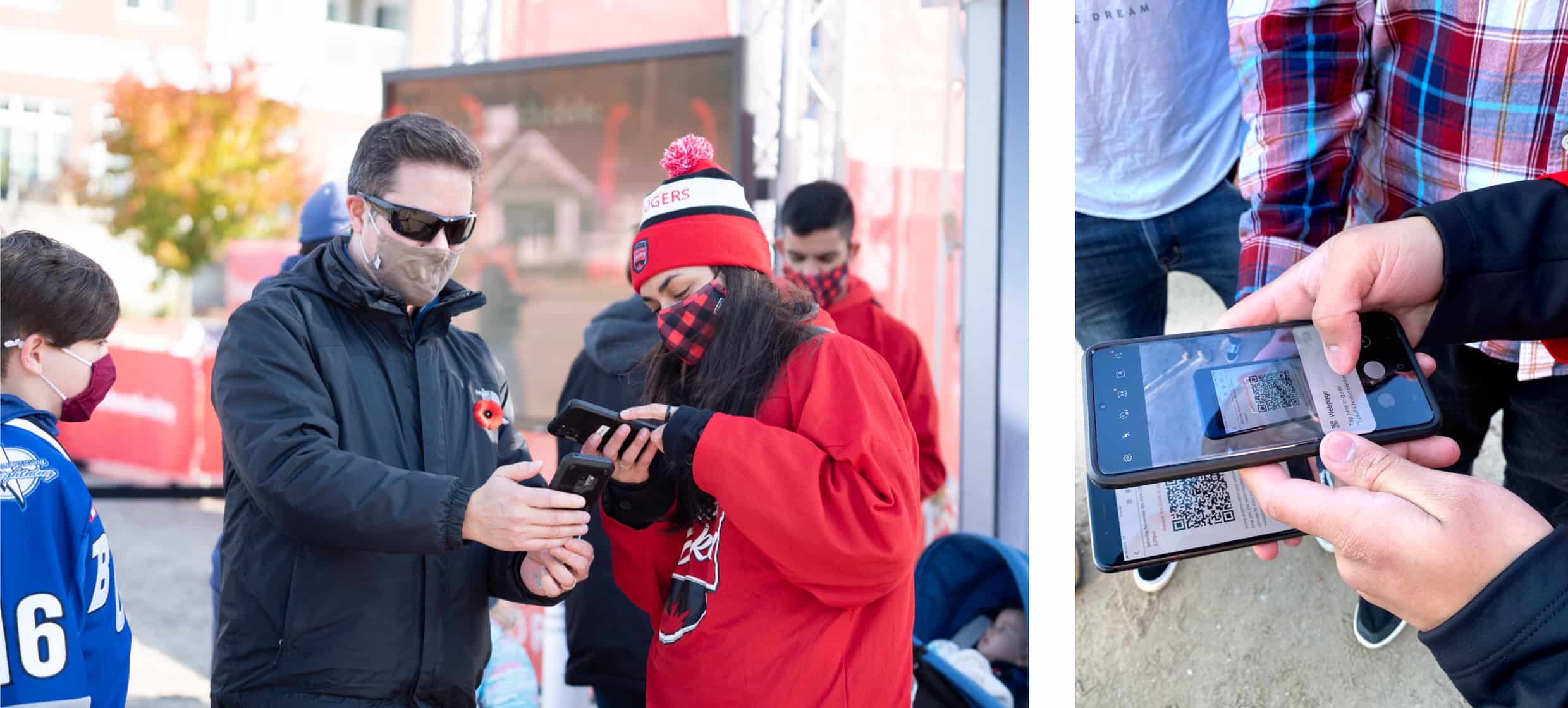 Contactless Event Tickets
The Rogers Hometown Hockey Tour is all about bringing communities together. As so, much of the advertising for the event is done at other live events or through physical mediums like billboards. To make accessing online event tickets easy from physical touch-points, we created an admin panel that exported a unique ticketing QR code for each of the 25 tour stops.
In the admin panel, high-resolution QR codes could be downloaded for use on posters, billboards, and more. These QR codes took users directly to a community-specific event registration page.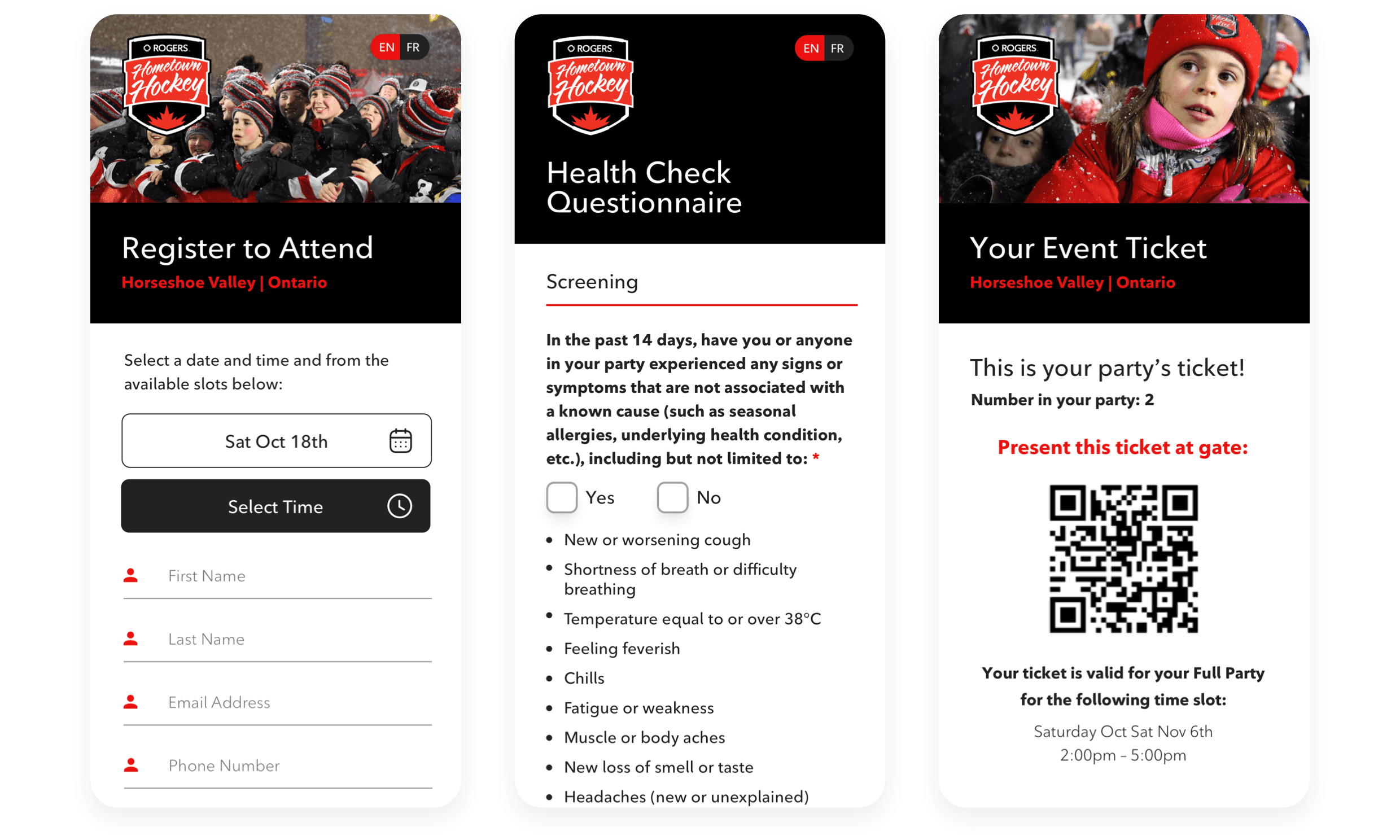 Automated Safety Protocol Flow
When managing crowds, speed of entry is critical (especially with new safety protocols). To adhere to safety protocols, Rogers Hometown Hockey was required to manage capacity limits at each tour stop, have guests fill out health check questionnaires, and obtain proof of vaccination. We worked with Rogers to automate as much of this flow as possible before the event to streamline the process and speed up entry lines.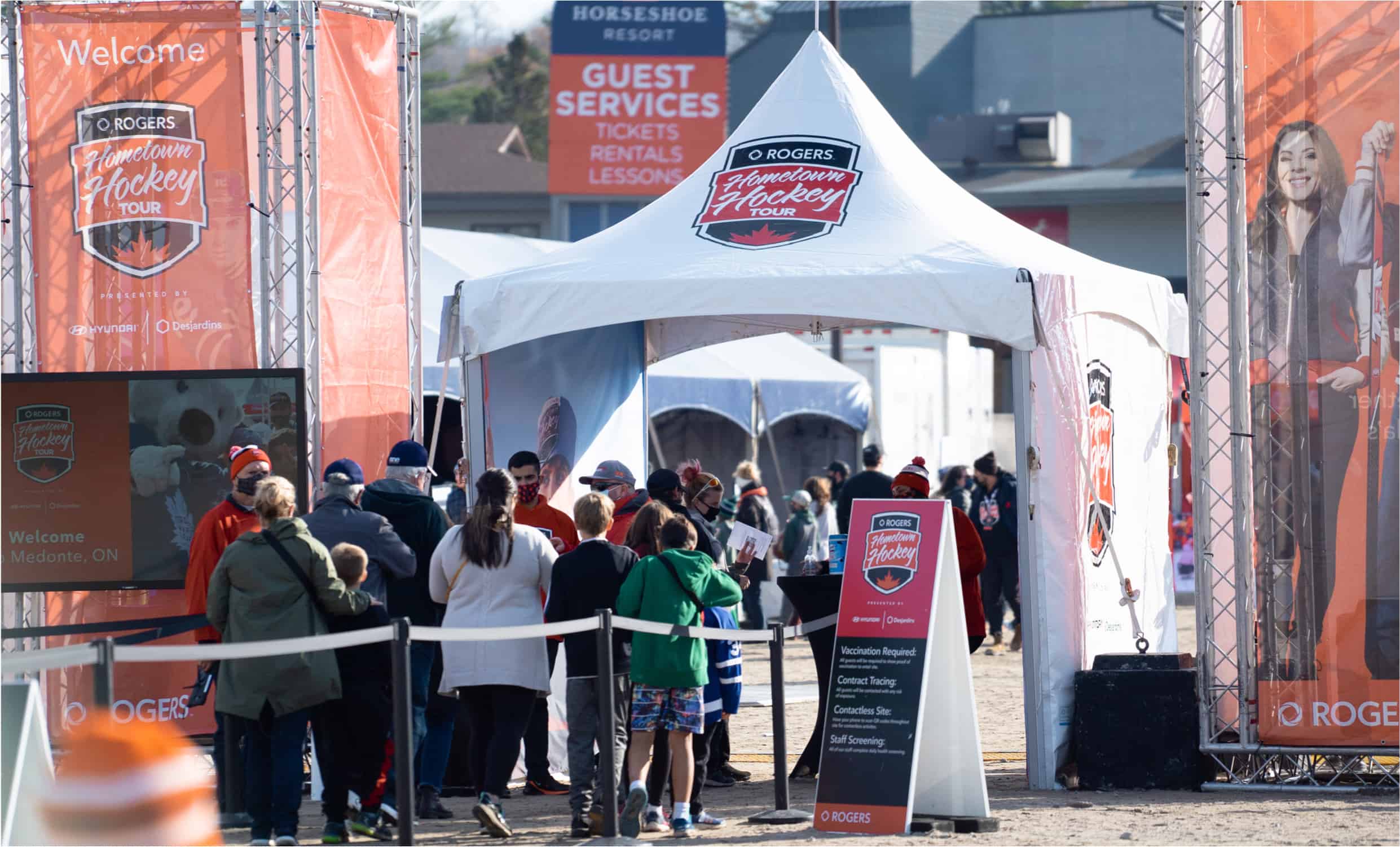 Check-In Application
Once users registered to attend a tour stop, they receive a digital QR code ticket by email and a link to fill in an online health check questionnaire. The questionnaire was programmed to go out 24 hours in advance of their ticket date (for their selected date and time slot).
To verify this was filled out, we created a simple check-in app that would confirm this on entry and also keep track of the number of guests on-site at any time. A check-out function was added so attendees could come and go from the event while keeping track of capacity numbers in real-time.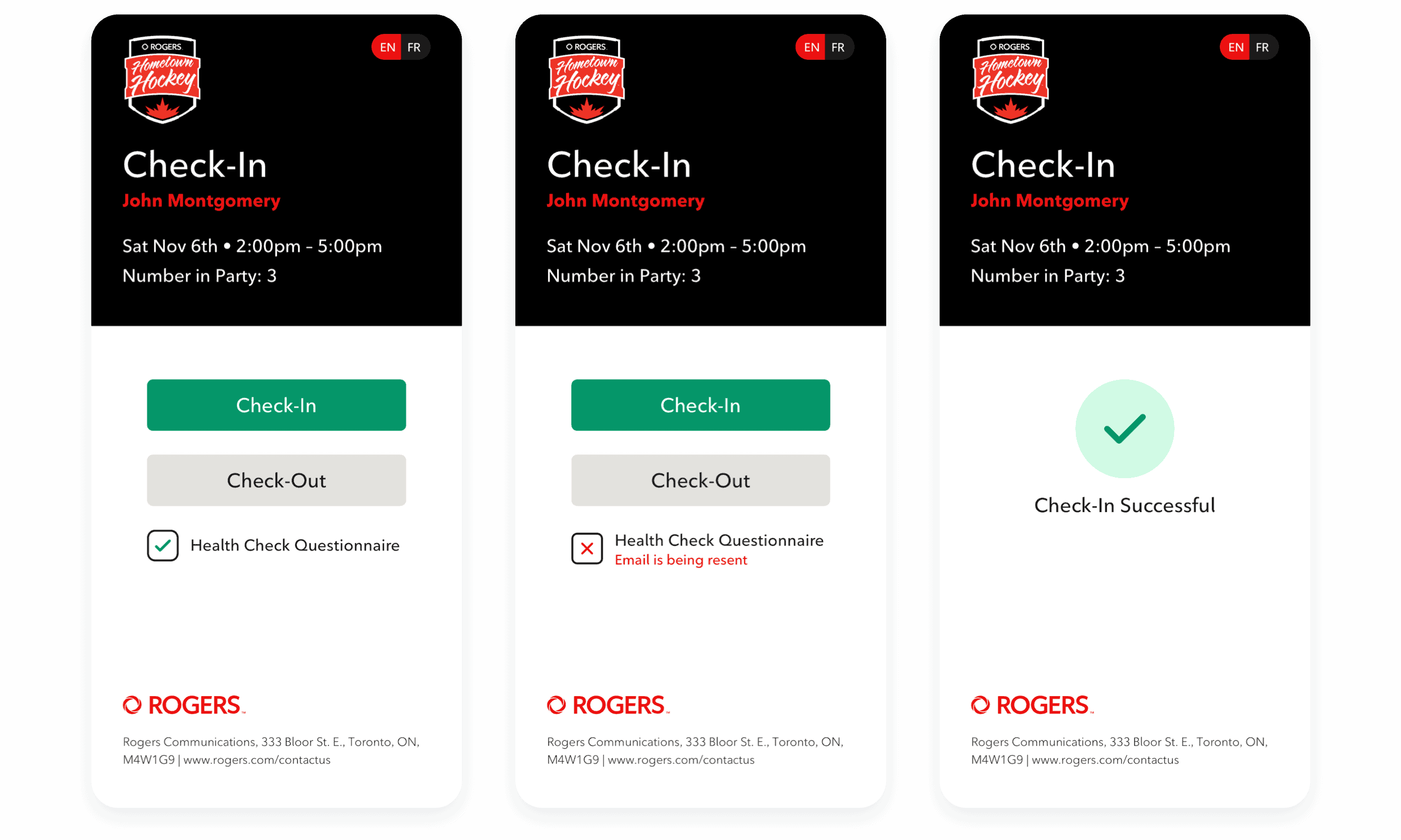 Accessible for All
The Rogers Hometown Hockey event registration and ticketing application were developed to be accessible for all. All of the attendee touch-points with the app use simple web-based technologies and cross-platform emails that are device agnostic. We made use of web tokens so that the user flow would be seamless and not require the install of any type of third-party application. The goal was to make it as easy as possible for Canadians to get back together to enjoy Canada's game.