Evoke is a biotech company that creates personalized vitamin routines backed by your DNA insight & lifestyle. We worked with Evoke to develop a proprietary algorithm that digitized decades of clinical research and in-patient experience to take the guesswork out of choosing the right vitamins.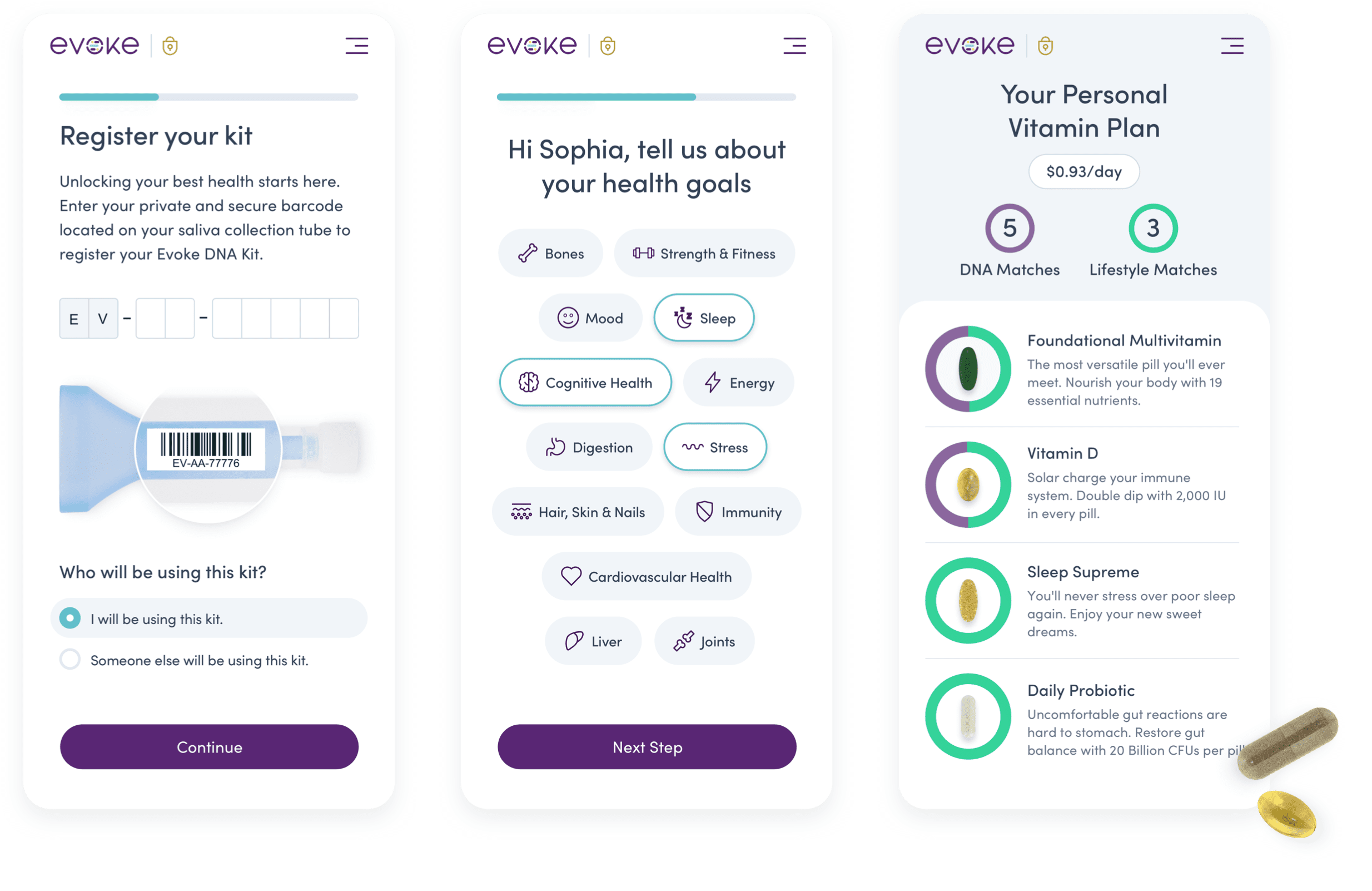 Everything starts with 'EVE'
EVE or the Evoke Vitamin Engine is the scientific power behind Evoke. We worked with Evoke to develop a custom algorithmic recommendation system that analyzes 67 million vitamin combinations to tailor individualized vitamin plans for customers.
EVE gathers user lifestyle data via an interactive web questionnaire, analyzes DNA lab results to determine key genetic variants, and recommends vitamins based on a proprietary algorithm combining DNA matches with user lifestyle data.

Automated Subscriptions & Fulfillment
The Vitamin Engine was also developed to be user-customizable. Once the recommendation is made, users can modify their plan or start a recurring subscription in just one click. We developed a custom e-commerce system that integrates with Stripe and fulfillment partners for a seamless and automated workflow.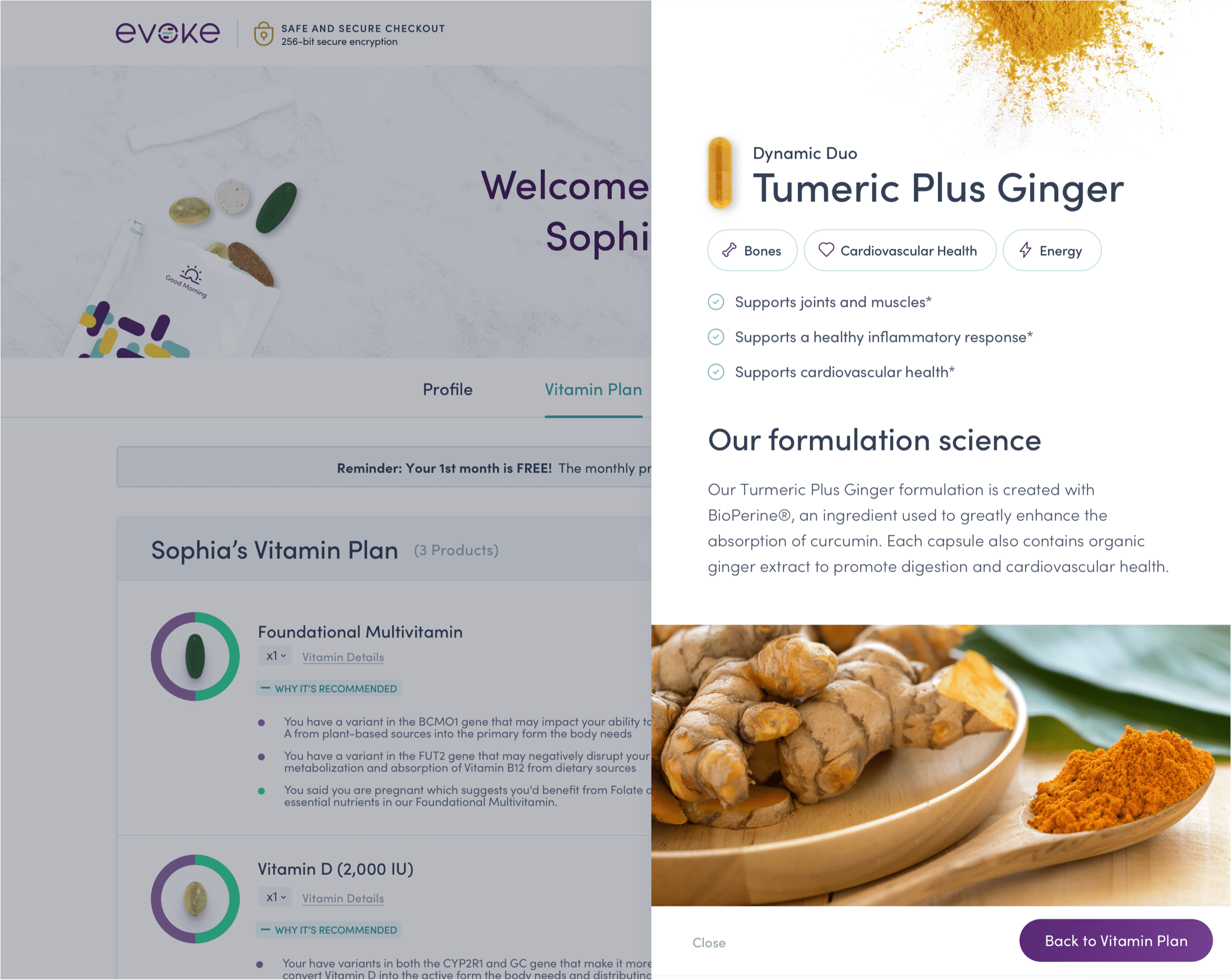 Making DNA Lab Results Easy
Complex DNA Lab Information is output in easy-to-understand UI with layers of additional information so users can dive in as deep as they like. In the backend admin panel, DNA markers and variants are mapped to descriptive information that allows customers to make informed decisions about their Vitamin Plan and overall health. Each stage of the user journey was carefully researched and tested with the primary goal of educating and informing.